Agriculture & Forestry Solutions from AL-KO
At AL-KO VT, we make your everyday work in forestry and agriculture easier, thanks to our wide-ranging product portfolio – from safety features to hydraulic applications to maintenance offers.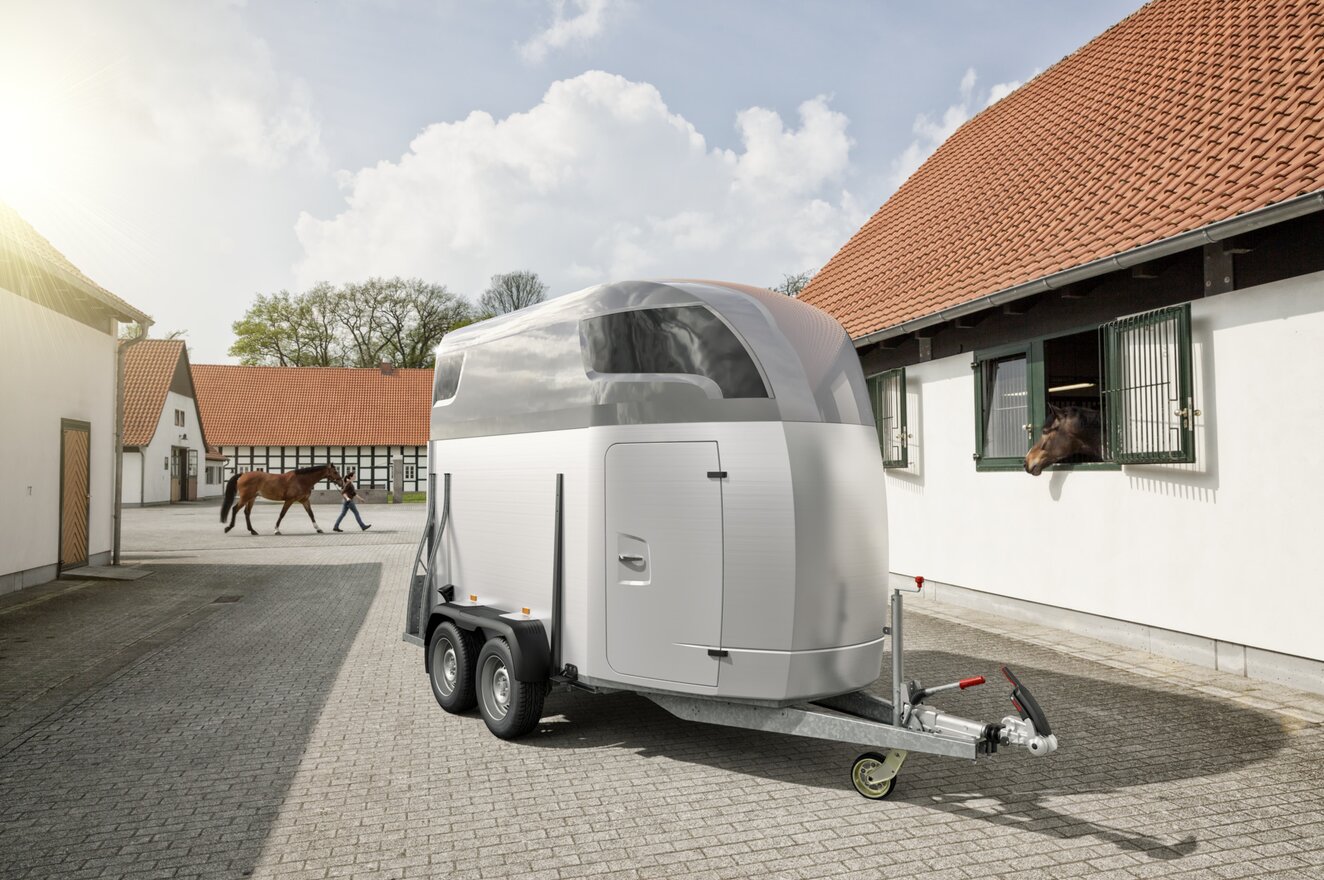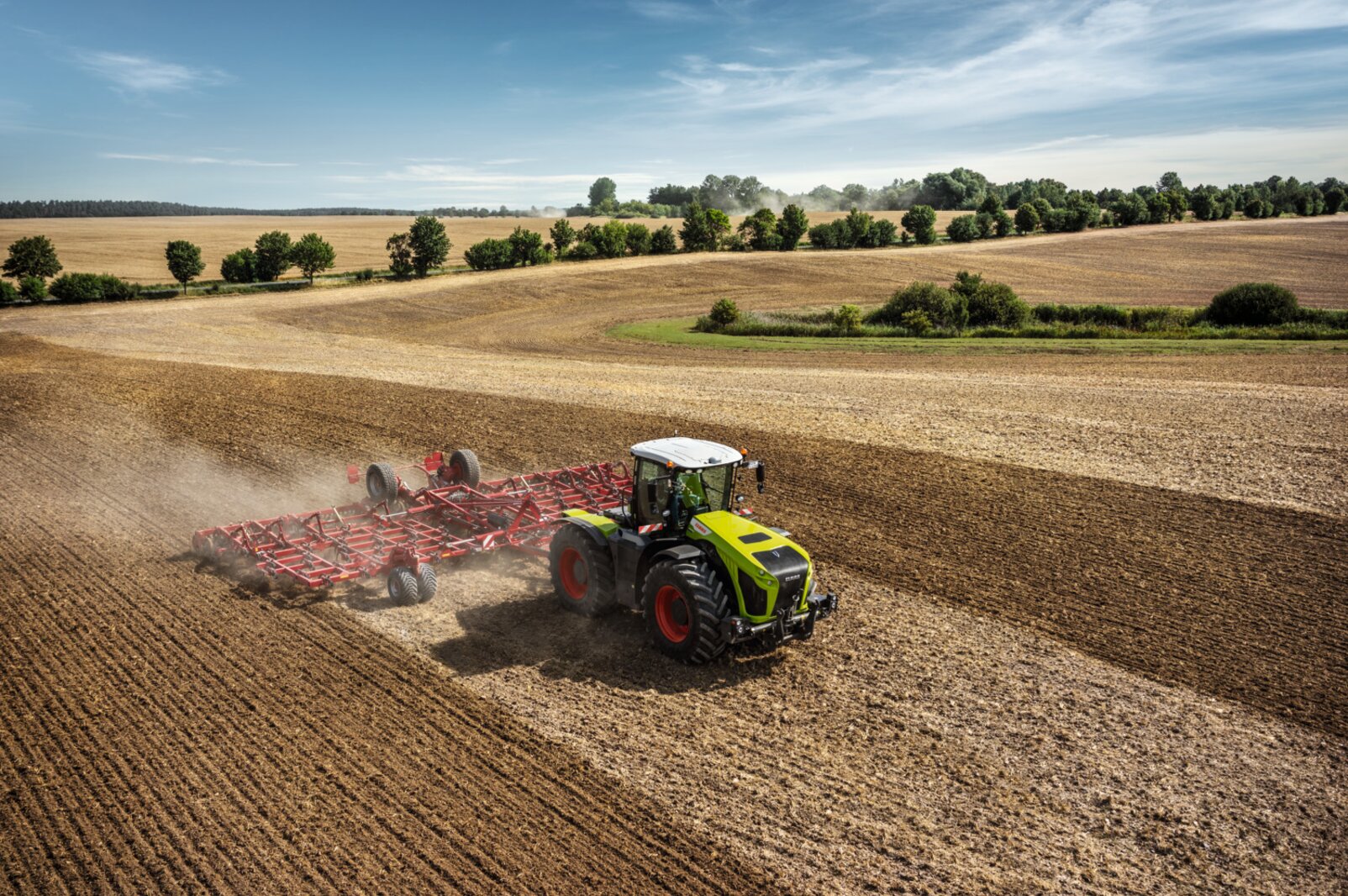 Every AL-KO VT site across Europe offers a wide range of repair and maintenance services for leisure vehicles and commercial trailers.
For customers in Austria, the newly opened customer centre in Ramsau not only offers every caravan sector service possible, but also a comprehensive product range and services for car trailers for agricultural use with a gross weight up to 3.5 tonnes. Mountainous regions place high demands on trailer brake systems, demands that are best met by AL-KO VT products. All products stand out for their durability and optimal driving response. These include overrun devices and axles for braked car trailers with a gross weight up to 3.5 tonnes, as well as various accessories such as jockey wheels, cable winches, etc.
"Especially in these mountainous regions, our agricultural sector customers need the best possible body and braking technology for car trailers. Farmers face a wide range of transport requirements if they want to be able to carry out their day-to-day work in the best feasible way. These range from the transport of various goods such as machinery or animal feed, to the transport of animals to shows, auctions or alpine pastures," explains Vitus Gredler, head of the customer centre in Ramsau. "Car trailers used by farmers range from 750 kg unbraked trailers to tandem trailers with a gross weight of 3.5 tonnes."
AL-KO products and services for agricultural trailers
Car trailers, horse trailers, boat trailers etc.
AL-KO Trailer Control (ATC) for commercial trailers
For a stable driving response
This cannot happen to AL-KO VT customers with ATC! The AL-KO Trailer Control (ATC) driving safety system, specially designed for commercial trailers up to 3.5 tonnes, works in a comparable way to ESP (electronic stability programme) in a car. It constantly controls the trailer's driving response, automatically initiates braking in the event of any swinging movements and then stabilises the vehicle. The trailer's brakes engage gently and immediately, without the driver needing to do anything, and return the vehicle combination to safety.
How does the ATC driving safety system work?
Safe driving with commercial trailers thanks to sophisticated technology
ATC for commercial trailers
The AL-KO VT experts store the trailer's maximum permitted gross weight in the system when the ATC is installed. A sensor constantly monitors the trailer's lateral movements while it is being towed. If a limit value is reached and exceeded, the system automatically activates the Bowden cables and thus the wheel brakes. Through these light controlled braking manoeuvres, the vehicle combination is steadied so that the trailer can get back on track. This procedure does not activate the brake lights.
Which situations cause the ATC to react?
Evasive manoeuvres
Lane changes
Overtaking manoeuvres
Gusts of wind
Ruts
Overloading
NB: The installation of the ATC driving safety system in no way absolves the driver from due care and diligence while driving. The system is not capable of mitigating, nor is it designed to mitigate, grossly negligent driving behaviour or unfavourable loading conditions (for example, a high centre of gravity with a narrow trailer) to such an extent that accidents can always be completely prevented.
When trailers fail their TÜV inspection due to defective overrun dampers on the brakes, it is not always due to a defect in the brakes. To prevent hard jolting, they often simply need some maintenance and correct readjustment. For commercial trailers with drum brakes, regular, professional brake maintenance is of the utmost importance! This is because the individual components are cleaned, the brake dust in the drum is professionally removed, the moving parts are kept movable and – above all – the brakes are adjusted correctly.
aCar from EVUM for agriculture and forestry
Electrically powered commercial vehicle
AL-KO VT supplies components for the aCar, the electric all-wheel drive commercial vehicle from EVUM – including the rear chassis and driveable rubber suspension axle. The lightweight chassis is particularly suitable for the aCar, as the variable concept enables modular use of the battery packs and offers the greatest possible battery protection. The chassis as well as the axle are robust and durable, as is expected from AL-KO, and they also provide corrosion protection thanks to hot-dip galvanised steel. The driveable rubber suspension axle enables a straightforward connection with the EVUM e-drive and brake system.
"These are robust features that EVUM's customers appreciate, especially those in the agricultural and forestry sector. The seats, towbar and the LED light brackets come from the AL-KO Vehicle Technology Group companies Aguti and Sawiko," says Manfred Schmid, Senior Business Development, Light Commercial Vehicles at AL-KO Vehicle Technology. The aCar is produced sustainably – for this, its manufacturer EVUM works exclusively with reputable European manufacturers. Series production of the aCar has been underway since the end of 2020 in Bayerbach, Lower Bavaria.
AL-KO products for hydraulic brake systems
For heavy self-propelled transporters and trailers
From tractors to harvesters, wheel loaders to sprayers, or heavy trailers such as balers or mulchers: our subsidiary SAFIM supplies products for hydraulic brake systems for self-propelled transporters and towed agricultural vehicles with a gross weight over 3.5 tonnes. SAFIM is the market-leading specialist in highly technical components for hydraulic brake systems in off-highway applications.
"We offer our customers the right hydraulics for their brake systems," says Jörg Müller, Managing Director of SAFIM Germany. "We serve both the self-propelled transporter and agricultural trailer markets. The type and size of hydraulics is individually chosen depending on the type of vehicle or trailer, as the size of the vehicle and therefore the size of the axles ultimately determines the size of the brake system." SAFIM has its headquarters in Modena, Italy, and supplies manufacturers such as AGCO Fendt, John Deere, Caterpillar, Liebherr, Claas and Amazone worldwide.
As an expert in two-line hydraulics for trailer brakes, SAFIM alone has over 50 patents on its own products. A trailer braking system has been developed which, due to its two independent line circuits (brake line and monitoring line), ensures that the vehicle automatically comes to a standstill if the brake circuit fails. The SAFIM brake systems also offer an extra serving of comfort: "Our trailer brake systems only absorb energy when a trailer is actually coupled. The valves detect this and react intelligently and appropriately," explains Jörg Müller. "On the one hand, this protects the systems from unnecessary wear, which is also a huge advantage in terms of safety. On top of that, no energy is consumed unnecessarily, which benefits both the environment and the customer's wallet. With its high level of in-house production, the SAFIM company is sustainable and saves energy. SAFIM works closely with the Group's latest subsidiary, Fluid-Press. This company is also based in Italy and produces hydraulic valves and hydraulic integrated circuits for agricultural vehicles.
PistenBully in agricultural use
It can do more than 'just' drive on snow!
Thanks to the substantial number of basic vehicle variants and the numerous attachment and body options, PistenBullys are not limited to work in ski resorts. A bucket, crane, front mower, or round baler can also make them suitable for agricultural use. Driving over soft, delicate moorland soil is just as much an option as spreading and compressing chopped maize plants during harvesting. The extreme demands on the body remain: With snow, ice, damp, dust, coarse dirt and plenty of bumps, the natural enemies of any vehicle technology are everywhere.
"These high-end vehicles, which are often in 24-hour operation at peak times, require exceptionally robust axles that can be flexibly tailored to the respective application profiles," says Manfred Schmid from Business Development at AL-KO VT. This is where AL-KO VT can deliver total axle expertise. The specialists design the required variants to meet Kässbohrer's specifications based on AL-KO VT's basic types of rubber spring and torsion bar axles. The final components have the precision of highly efficient, industrialised production. Schmid says, "Special steels are used here as well as multiple overlapping weld seams in order to be able to vary the relevant axle loads, axle widths or the swing arms' attachment points and lengths."