PistenBully precision on customised AL-KO VT axles
The PistenBully is a versatile precision system on tracks. The AL-KO Vehicle Technology Group (AL-KO VT) provides axles that are specially adapted for the respective application scenario – as precise in their design, production, and toughness as the rest of the snowcat from Kässbohrer.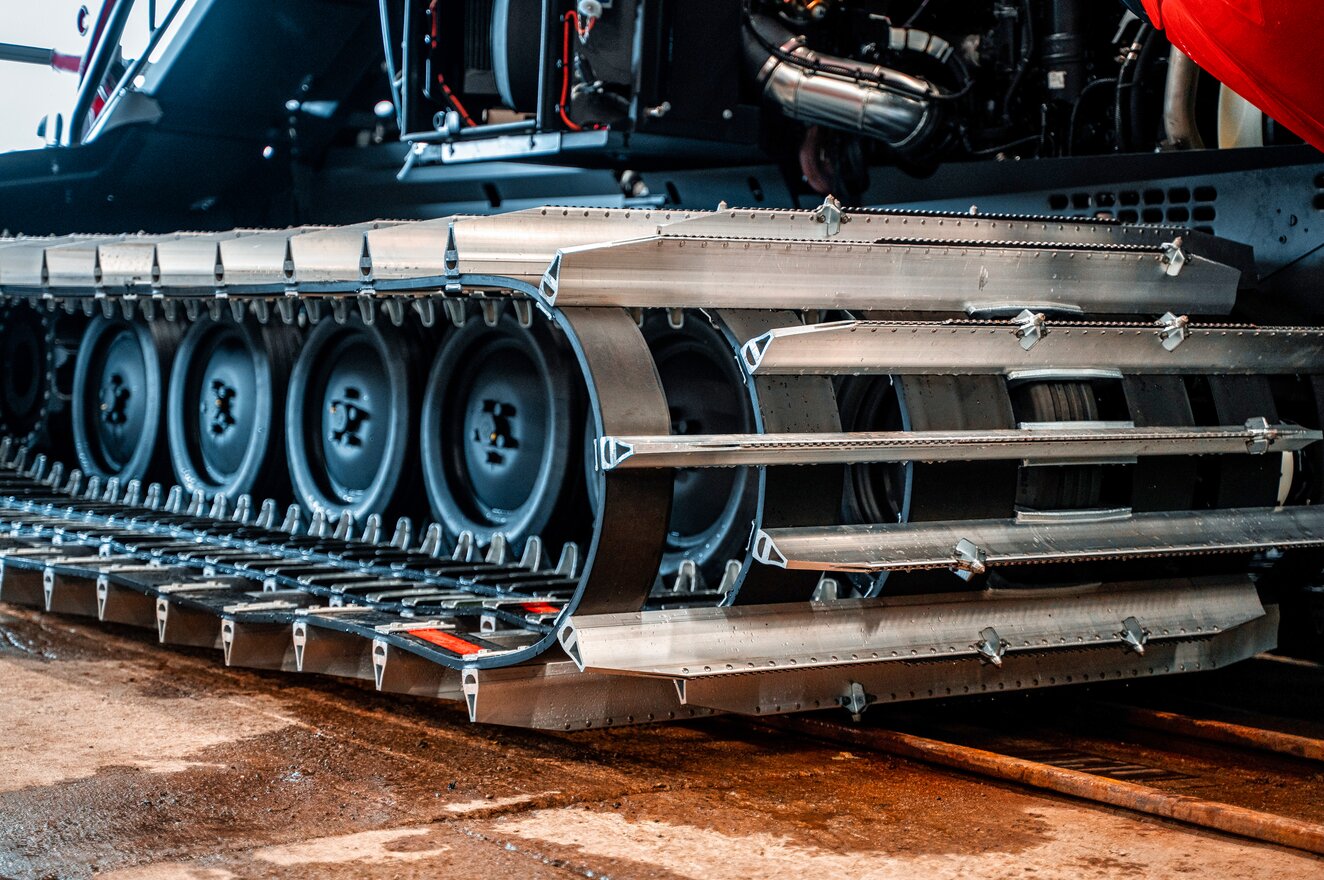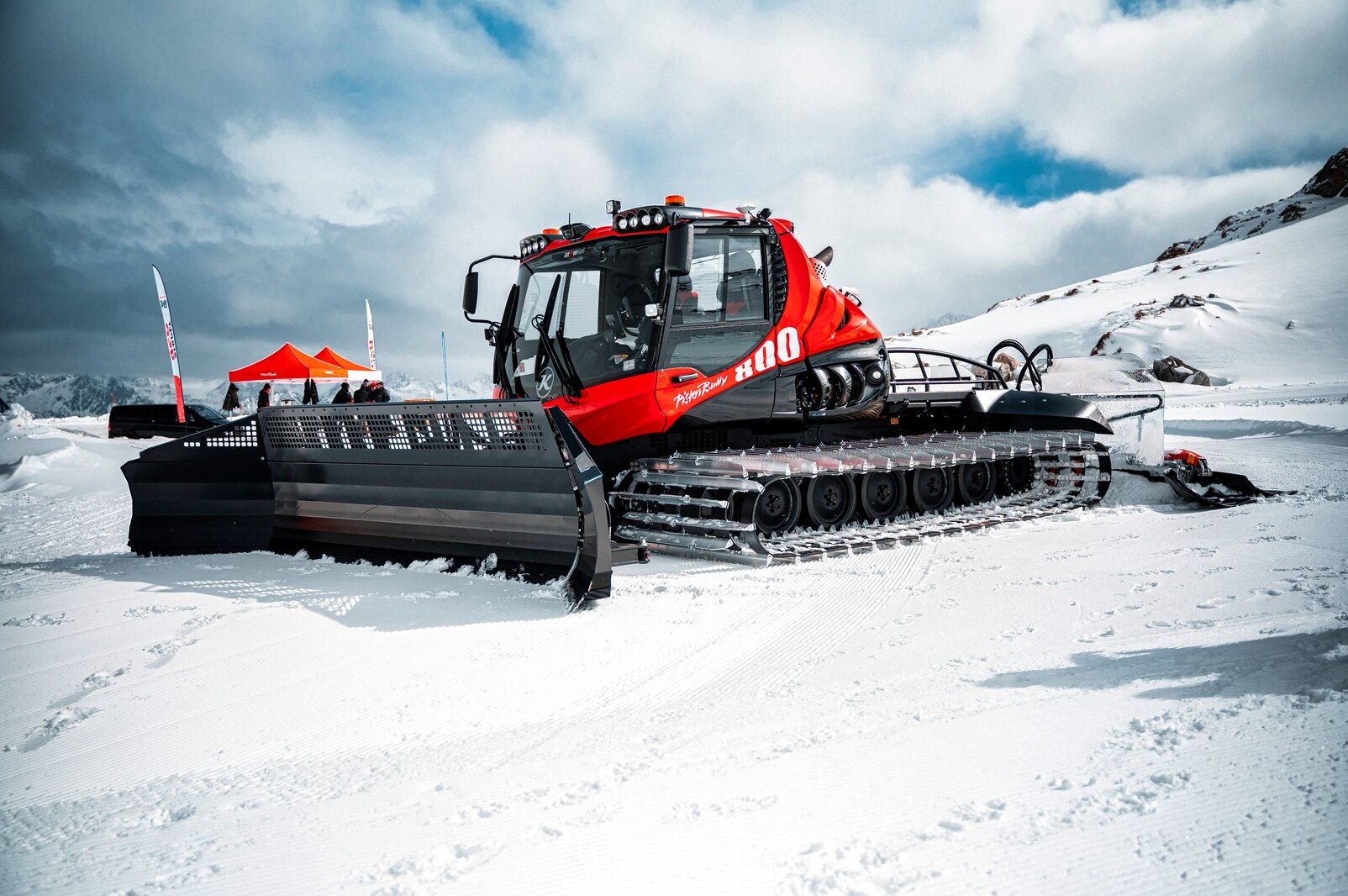 The Pistenbully: High-end mobility with AL-KO VT axles
Precision on chains
Anyone who thinks that a PistenBully is just an overweight motorised snow shovel has clearly never seen them in action.
PistenBully are high-precision machines – even in their final configuration with a permitted gross weight of up to 14.5 tons. They determine the snow depth for extremely precise snow-grooming even on extreme terrain. At the same time, they give the driver in the air-conditioned high-tech cabin a driving experience reminiscent of a comfortable limousine gliding over fresh asphalt. And just like any modern urban limousine, PistenBully also offer a range of drive units: besides the diesel version, they can run on synthetic fuels or electricity to be as climate friendly as possible when travelling through particularly sensitive areas of operation.
Practically limitless application scenarios
Not just for snow
Thanks to the substantial number of basic vehicle variants and the numerous attachment and body options, PistenBully are not just limited to work in ski resorts. A bucket, crane, front mower, or round baler, for example, also make them suited for agricultural use. Driving over soft, delicate moorland soil is just as much an option as spreading and compressing chopped maize plants during harvesting. The extreme demands on the body remain. With snow, ice, damp, dust, coarse dirt and plenty of bumps, the natural enemies of any vehicle technology are everywhere.
Axles for extreme requirements from AL-KO VT
Industrialised custom-made products for extreme use
"These high-end vehicles, which are often in 24-hour operation at peak times, require exceptionally robust axles that can be flexibly tailored to the respective application profiles," says Karlheinz Spägele, Vice President Sales for Commercial Trailers and Light Commercial Vehicles. This is where AL-KO VT can deliver total axle expertise.
The specialists design the required variants to meet Kässbohrer's specifications based on AL-KO VT's basic types of rubber spring and torsion bar axles. The final components have the precision of highly efficient, industrialised production. Manfred Schmid from Business Development at AL-KO VT says, "Special steels are used here as well as multiple overlapping weld seams in order to be able to vary the relevant axle loads, axle widths or the swing arms' attachment points and lengths."
Cross-site collaboration between Kässbohrer and AL-KO
From simulation to delivery
To be able to integrate the specialised axles seamlessly into the overall PistenBully system, the collaboration between Kässbohrer and AL-KO VT must work seamlessly right from the design phase as well. "We hand over the model values calculated on the basis of the first specification to Kässbohrer, who are responsible for the overall vehicle simulation," Manfred Schmid explains the process. "Then, during an intensive exchange, we draw nearer to the ideal values, which we then implement in production."
The rubber-sprung half axles for the independent wheel suspension come from the production team in Kötz, Germany. The continuous torsion bar axles come from the AL-KO sites Louhans in France and Paderborn, Germany. If completely new system developments are on the agenda, specialists from both companies and across all sites are happy to put their heads together to set a project going in the right direction from the very start. Schmid says, "The collaboration works. And the result work as well."