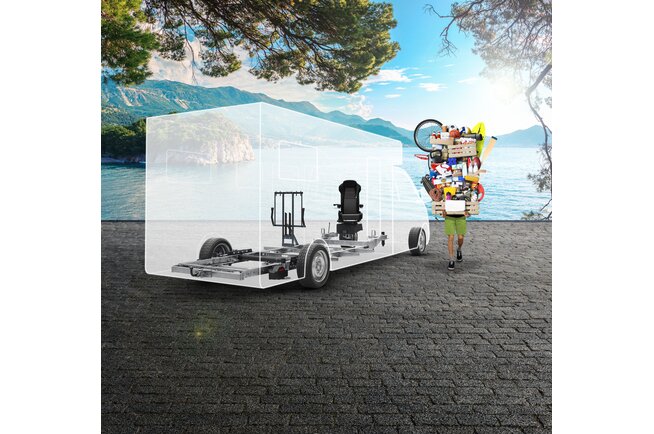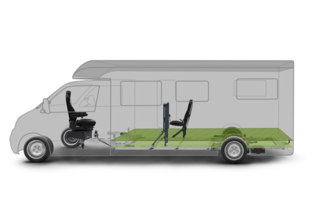 Description
AMC VARIO SPACE – the space-saving low-frame chassis
Creating space from nothing.
Gaining a few millimetres, being able to carry a few extra kilos: this is the supreme discipline of any camper. With the AMC VARIO SPACE low-frame chassis, you can set your sights even higher. Or rather, lower. Consistent lightweight construction technology as well as significantly improved load-bearing and frame profile structures achieve an even bigger frame drop of 90 mm as well as more optimised driving comfort compared to the reference values of the proven AL-KO chassis.
The AMC VARIO SPACE low-frame chassis offers many advantages:
Driving safety and stability: A low centre of gravity provides improved road holding and minimises the vehicle's susceptibility to side winds. This increases driving safety and stability.
Comfortable access: The lower entry height makes it easy to get in and out.
Improved aerodynamics: The reduced vehicle height of the AMC VARIO SPACE results in better aerodynamics. This can lead to a reduction in CO2 emissions.
Increased payload: The low-frame chassis uses lightweight technology, which not only reduces fuel consumption but also increases the payload.
Additional storage space: Thanks to the AMC VARIO SPACE chassis' ingenious design, campers gain valuable storage space compared to the original chassis.

The AMC VARIO SPACE is compatible with our popular accessories and special equipment such as HY4,air suspension and towbar.
AMC VARIO SPACE – the space-saving low-frame chassis