Heading into the future of caravanning at a reduced weight: the VarioX lightweight chassis
The chassis specialist AL-KO Vehicle Technology is kicking off the new camping season with an innovative concept: the VarioX lightweight chassis. The weight of the previous chassis has been reduced by up to 30 percent through sophisticated frame part design, but with the same high stability and load capacity. This provides additional reserve capacity in terms of payload and is the first step towards the mobility of the future.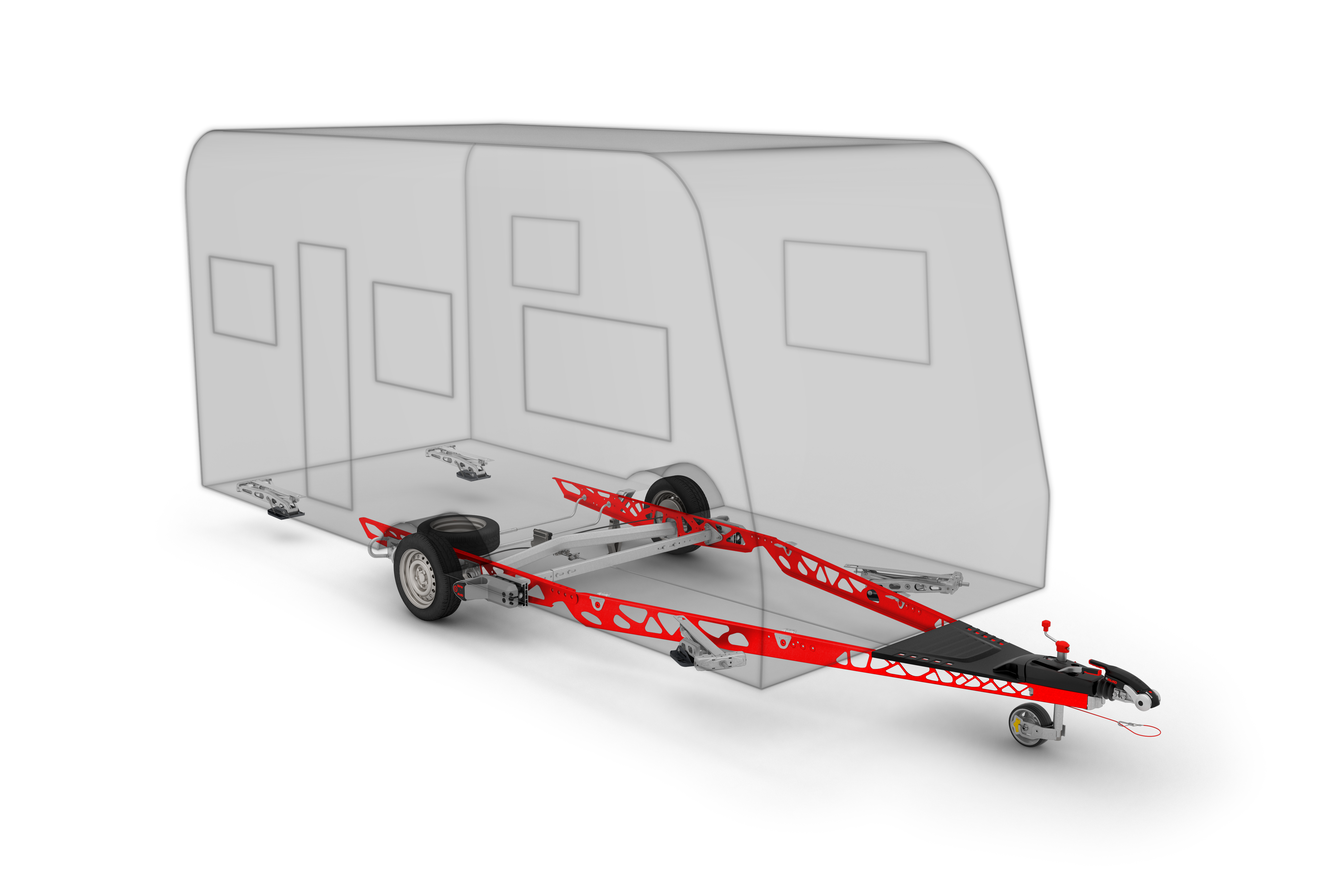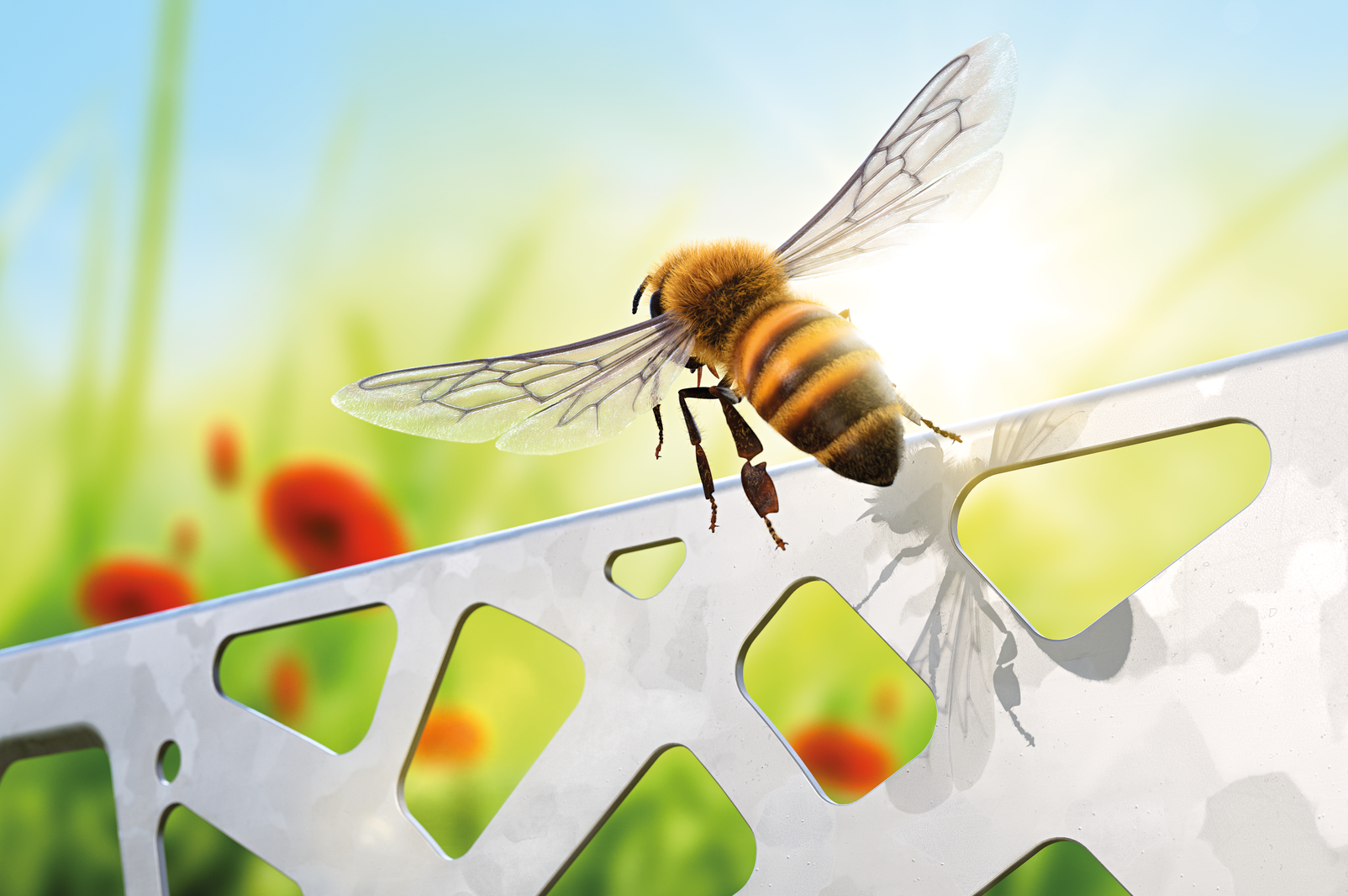 Head of Pre-Development Vehicle Technology Volker Eckle and Development Engineer Maximilian Zimmermann were heavily involved in the new design. When it came to implementation, however, the two instigators had support from an interdisciplinary team with a wide range of specialist areas, bringing high levels of commitment, combined with lots of heart and soul, to drive the project forwards.
Not only during his own camping experiences in caravans and motorhomes, but also in discussions with body manufacturers and customers, Volker Eckle frequently came face to face with the important topic of weight and payload.
What would be the optimal solution if we had to start from scratch?
After the initial ideas phase and a feasibility study, the objective was set: to create a new lightweight supporting structure design weighing at least 20 percent less than the current standard - without sacrificing rigidity, load capacity and driving safety.
Abiding by the mantra of "What would be the optimal solution if we had to start from scratch?", not only conventional design methods, but every single material used, were put under the microscope. Because one thing was clear: in addition to a noticeable reduction in weight, the new concept should also take into account the important issue of sustainability and be priced within a range that remains attractive for end customers.
So the team delved into various fields of action and tackled various questions, including
Which materials are fundamentally suitable for chassis construction and characterised by their light weight, durability and ability to be recycled?
What do profiles and cross sections that can support such a structure look like?
How will the product be realistically used later on? What stresses and strains will the individual components be exposed to?
Where do the previous limits lie and how can they be shifted?
What production processes are available for the different solutions?
Volker Eckle drew inspiration from nature during the design phase: "I like to be outdoors and, with that idea in mind, I deliberately looked at the 'constructions' in the animal and plant world - because these are known to be very efficient and robust."
The use of renewable raw materials, such as wood, was also considered - but, in the end, the experts ended up opting for tried-and-tested steel as the supporting material. Because, explains Volker Eckle: "Every material has its strengths and weaknesses - and wood is unfortunately not reliable enough to be used in the lower base due to its structure." Steel, on the other hand, can be separated without any problems and, unlike other materials, there is now a good, reliable process in place for recycling it and returning it to the material cycle.
A fusion of disciplines has provided a solution
Maximilian Zimmermann adds with a smile: "That's what makes a good engineer: they select the best materials for each field of use and combine them in line with the state of the art!"
So now that the materials with the highest reliability and performance levels had been found, the team powered ahead: discussions, calculations, simulations, tests, inspections - each re-performed after every stage of development. Volker Eckle and Maximilian Zimmermann found the wide range of perspectives and skills brought to the table by the various people involved in the process particularly helpful. "The best thing about the project was that there was no 'old-school departmental thinking', but every single one of our colleagues supported the interdisciplinary approach," Zimmermann recalls. "And so, with engineering know-how and practical understanding, new solutions were developed and re-developed, ultimately leading to the optimal product."
A honeycomb structure has been created for the chassis steel frame using sections of material, making it significantly lighter than its predecessors, but just as durable and able to bear loads.
In some places (e.g. at the transition from the drawbar to the frame), superfluous material was cut down on and
1.5 metres were saved at the rear.
And a great side effect: the design looks fresh and almost futuristic - it's a shame it can't be seen once the body has been put on!
It took about three years to go from the initial idea to series production, with half a million test kilometres completed - a time that Volker Eckle and Maximilian Zimmermann look back on with pleasure: "The VarioX was a great challenge for us and an outstanding project that could only flourish through different perspectives and skills coming together. We are very happy that we were able to launch our chassis on the market together with great colleagues - but this is not the end. We will continue on this path and see what the future holds in terms of new drive systems and materials. In any case, there are already more ideas in the pipeline, just waiting to be realised!"
Info on the VarioX: https://www.alko-tech.com/de/vario-x