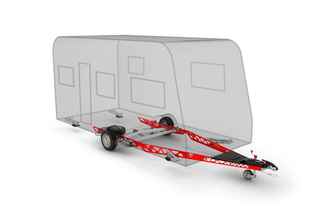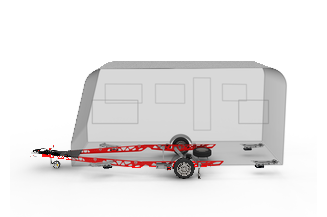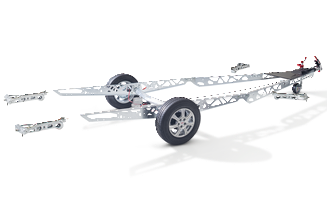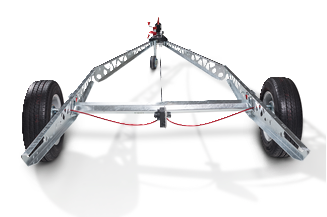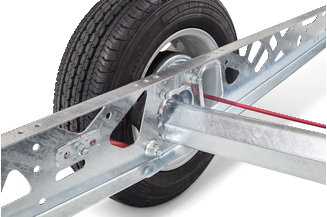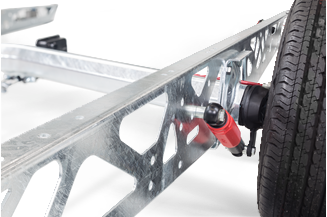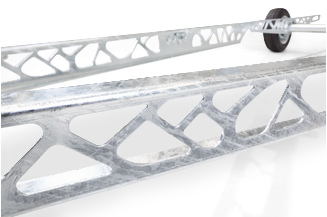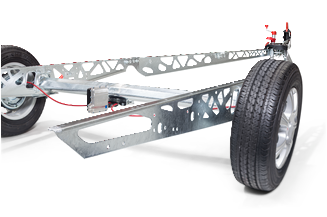 Description
Vario X lightweight chassis
Inspired by nature 
The new Vario X chassis generation has been created, in which the weight could be significantly reduced compared to the previous lightweight chassis - without impairing stability or driving characteristics. Right from the first glance, the appealing bionic design of the Vario X distinguishes itself from the previous AL-KO lightweight chassis. Examples from nature were fundamental to the development. On this basis, various calculation and design methods were used to determine the parts of the chassis in which material could still be saved. The overriding credo, however, was that the chassis would still be able to withstand high loads. The innovative design which developed allows weight savings of up to 30 per cent in relation to all frame parts. The result is more payload options - whether in the form of luggage or equipment. 
The Vario X advantages 
Steel, which is very suitable for lightweight constructions, was chosen as a tried and tested material despite its relatively high weight. Due to its excellent strength combined with high ductility, it is still preferred for highly stressed and safety-relevant components. Moreover, it offers the possibility of implementing lightweight construction in a cost-effective manner. There is also a positive effect in terms of sustainability. A lower train weight means lower fuel consumption and the steel used has an excellent recycling value. 
Complement the chassis with matching accessories
All AL-KO accessory parts for caravans can of course also be mounted on the Vario X chassis. Remote-controlled manoeuvring aids, shock absorbers, the tried and tested anti-snaking hitches and much more can be connected directly to the chassis. Support systems can also continue to be attached to the caravan without difficulty. The various service options have also remained unchanged. Payload increase, frame replacement or repairs can be carried out as usual without any additional effort.
Your benefits:
Light - The weight saving of up to 30% on all frame parts ensures increased payload.
Bionic - The innovative chassis construction is inspired by nature and enables maximum lightweight steel construction.
Stable - The chassis is extremely robust and highly resilient. That means: The usual AL-KO quality and durability while being impressively light.
Environmentally friendly - Lower weight reduces fuel consumption and therefore CO2 emissions. At the same time, the recycling of materials is very simple and thereby sustainable.
Economical - The cost-benefit ratio is excellent due to the use of the economical material steel.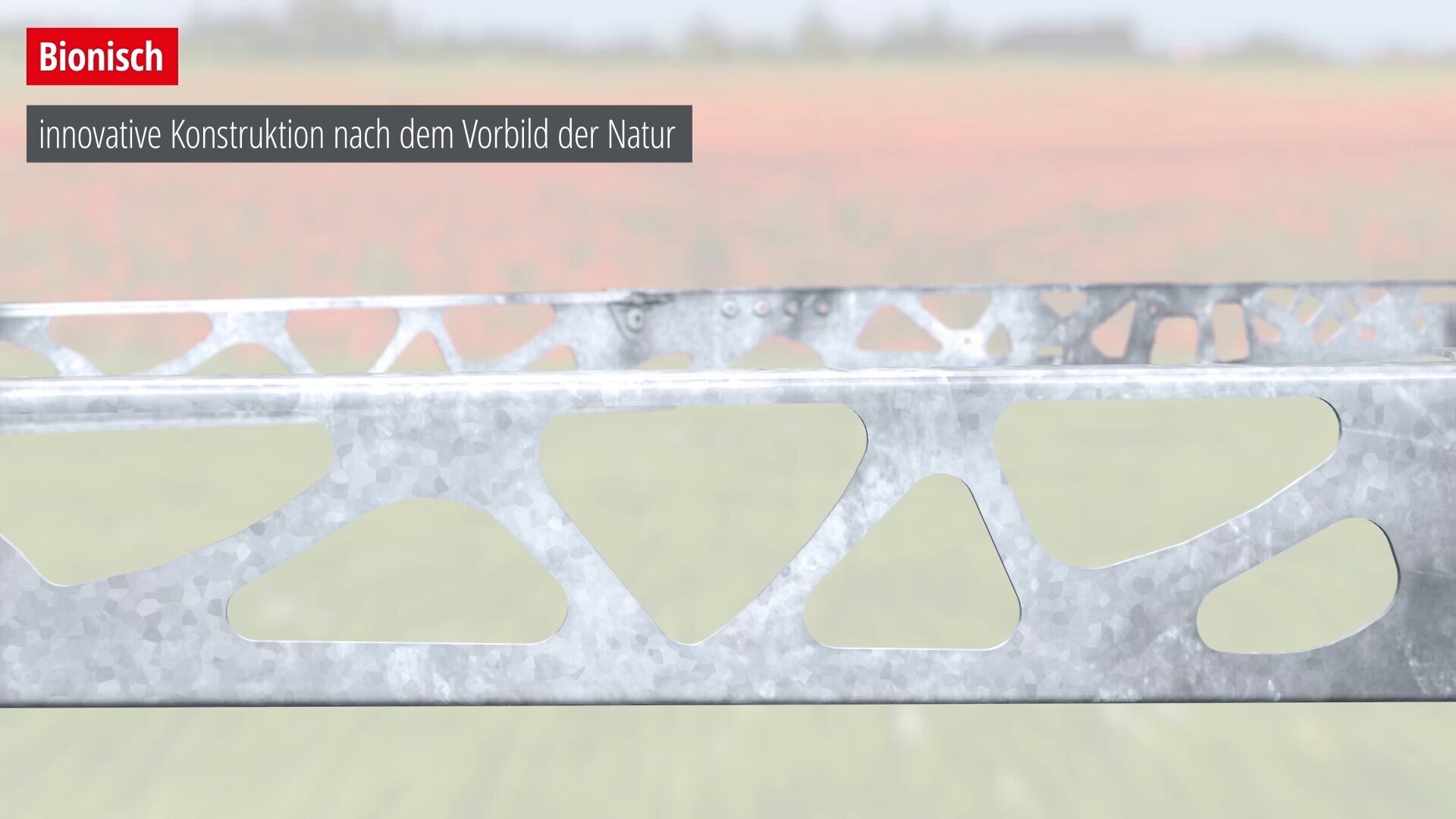 Vario X lightweight chassis