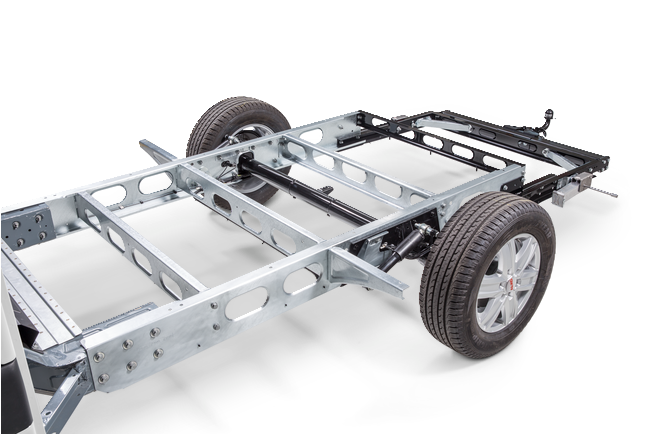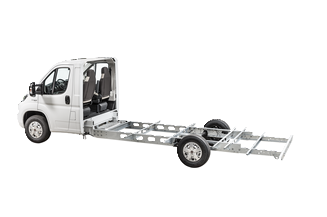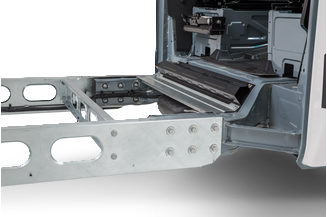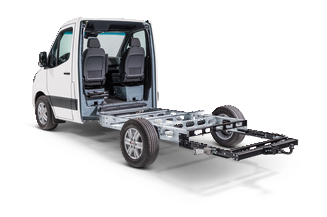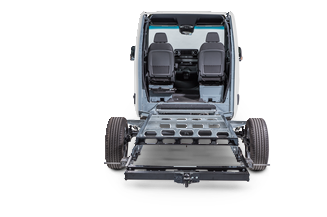 Description
AL-KO chassis
We love quality. We live quality.
The AL-KO chassis is always the foundation for enhanced safety, better driving dynamics and noticeably increased driving comfort. In collaboration with notable vehicle manufacturers such as Fiat, Peugeot, Citroën, Mercedes-Benz and Volkswagen, we have achieved an unrivalled level of performance and we have the right answer for virtually every transport requirement in our sector. Our innovative concept for motorhomes and commercial vehicles is based on the hot-dip galvanised chassis concept in lightweight construction and the wide-track chassis with independent wheel suspension developed by AL-KO. The standard torsion bar suspension is also unique among chassis manufacturers in the leisure vehicle market.
You can choose between the following chassis variants: 2-axle, 3-axle and 13-inch chassis.
A low frame chassis is predominantly used for motorhomes. These usually have a double floor, providing usable space between the chassis and the baseboard of the motorhome. The additional space can be used as an installation level for heaters and tanks, or for freely usable storage space. Particularly low frame chassis from AL-KO offer the option of maximum storage space between the floors, or reducing the overall height of the vehicle. AL-KO chassis are distinguished from original chassis based on the axles. While straight axles are predominantly fitted in original chassis, AL-KO axles come equipped with independent wheel suspension with torsion bars as standard. This system utilises little installation space and boasts optimum dynamic properties.
The AL-KO chassis offers a diverse range of options following installation. The extensive range of accessories is specially tailored to AL-KO chassis and they can be attached to the vehicle in a rather straightforward manner with little mounting effort involved. Steady legs, spring systems, spare wheel carriers, towbars or light brackets are just some of the possible special equipment options, which you can use at any time to upgrade your AL-KO chassis. Experience greater safety, comfort and practicality with your vehicle each time you hit the road.
Your benefits:
Low frame
Up to 220 mm lower that the original ladder frame 
More storage space in the underfloor area thanks to double floor concept
Low entry height
Improved aerodynamics thanks to lower overall vehicle height 
Greater driving safety thanks to lower centre of gravity

Connection point
Perfect connection between AL-KO chassis and cab

Lightweight and corrosion protection
Stability thanks to the use of high-strength steels
Maximum frame rigidity thanks to C-profile construction method
Stress-optimised design of all chassis components
Unique rust prevention through hot-dip galvanised chassis 

Torsion bar suspension
Optimum suspension especially with heavy weight
Precise adjustment to each permissible axle load
Better driving response thanks to independent wheel suspension

Lowered rear
Ideal for use with rear garages Connecting points for extensive range of accessories already available such as towbars, load carriers or steady legs
AL-KO chassis
Awards