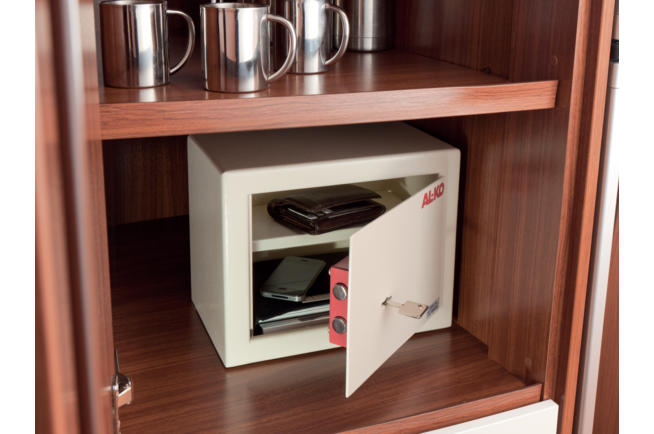 Description
Safe
It is not always enough to protect your caravan against being stolen. Professional thieves also want to get their mitts on your valuables inside. This is exactly why they need a separate form of protection. The vast majority of locks fitted in caravans can be cracked in a matter of minutes and your personal belongings are long gone. Your valuables are securely locked behind solid steel walls and a door fitted with a double-bit key safety lock. The safe is anchored with a mounting plate below the vehicle chassis. This therefore prevents thieves from stealing the entire safe.
Your benefits:
Solid steel walls
The door is securely locked by two strong round bolts
​Can only be opened with the double sided key
​Independent of power or batteries
Securely anchored with a mounting plate below the vehicle chassis
| | |
| --- | --- |
| Article number | 245091 |
| Suitable for | All caravan models |
| Volume | 14 l |
| Weight | 12.5 kg |
The safe can be bolted in place inside furniture or to the floor. To do this, please use the solid counter plate provided, which is bolted underneath the floor to provide optimum attachment and security.
The AL-KO safe can generally be installed in any caravan.
No. The safe is primarily designed for security against rapid access.