Anti-theft devices for motorhomes and caravans
Theft in the motorhome sector is on the rise and these growing numbers have repeatedly made headlines and caused heated discussions, especially in recent months. It is, therefore, important to take some precautions in this regard, as caravans and motorhomes have a number of critical areas that need additional protection.
One thing is clear: total safety is impossible to achieve. Even the most prudent of people with the best equipment are never 100 percent immune to thieves. Nevertheless, you can take various measures to make life more difficult for criminals, so they might abandon their attempt on your vehicle or not even try it in the first place.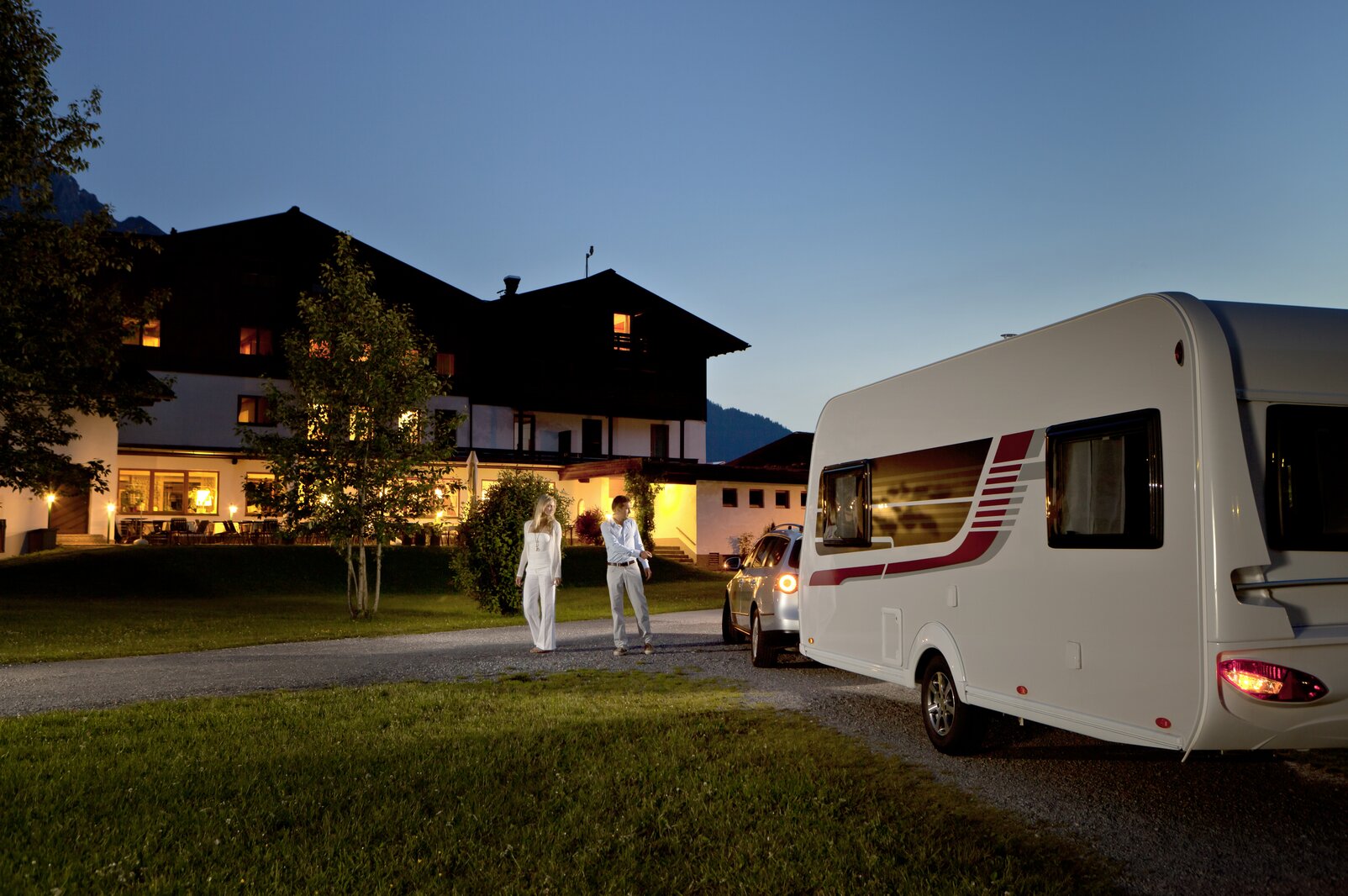 Something as simple as how you behave can help to protect your vehicle. For example, it is advisable to only park your camper van in places that are clearly visible and lit at night.
Doors, windows, roof hatches and tailgates should always be locked - both when you move away from your camper van and during the night. Ideally, you should hide your valuables and close windows or blinds so that thieves cannot tell whether your motorhome or caravan is occupied or not at first glance. Leaving the light on also helps to create the impression that the owners are currently in the vehicle. This is likely to deter most burglars, as they are usually after quick and easy prey.
When it comes to staying overnight, the police always urge people to avoid services and motorway car parks at all costs and seek out a safe campsite or at least an official motorhome site instead. This is because almost all the robberies reported in the media so far have taken place at these kinds of rest areas - and regardless of whether other campers or truck drivers had parked in the immediate vicinity or the victims themselves were standing nearby. Just because other people are around does not mean that you are protected!
Critical areas on leisure vehicles
Particularly vulnerable areas on classic recreational vehicles include windows, roof hatches, entrance doors and tailgates. They can be "cracked" with relatively little effort and the simplest of tools. In the case of motorhomes and vans, there are also the vehicle doors, which are often opened mechanically or through what are known as replay attacks. Caravans, on the other hand, can simply be hitched to or towed away with someone else's towing vehicle if there are no additional safety systems in place.
Protection against theft and burglary
Specialist dealers have a range of mechanical and electronic equipment in different price ranges that can be fitted individually or in combination at various places on and in your camper van.
Anti-theft devices especially for caravans
Drawbar locks: with a drawbar lock, the coupling mouth, including the handle, is surrounded by a solid metal shell and secured with a lockable bolt. This means that a caravan cannot be unknowingly unhitched from its own towing vehicle and attached to another one. A small ball made of hard plastic is inserted into the coupling mouth and ensures that potential thieves cannot hitch the caravan, using a hook for example, and pull it away. These locks can usually remain on the hitch while driving and to this end, prevent the coupling mouth from accidentally popping off the towbar.
Barrel locks for supports: extended caravan supports already provide a certain level of protection against quick "access" as thieves cannot tow the caravan away very easily in this state. Support locks can also be fitted to prevent the supports from unwinding.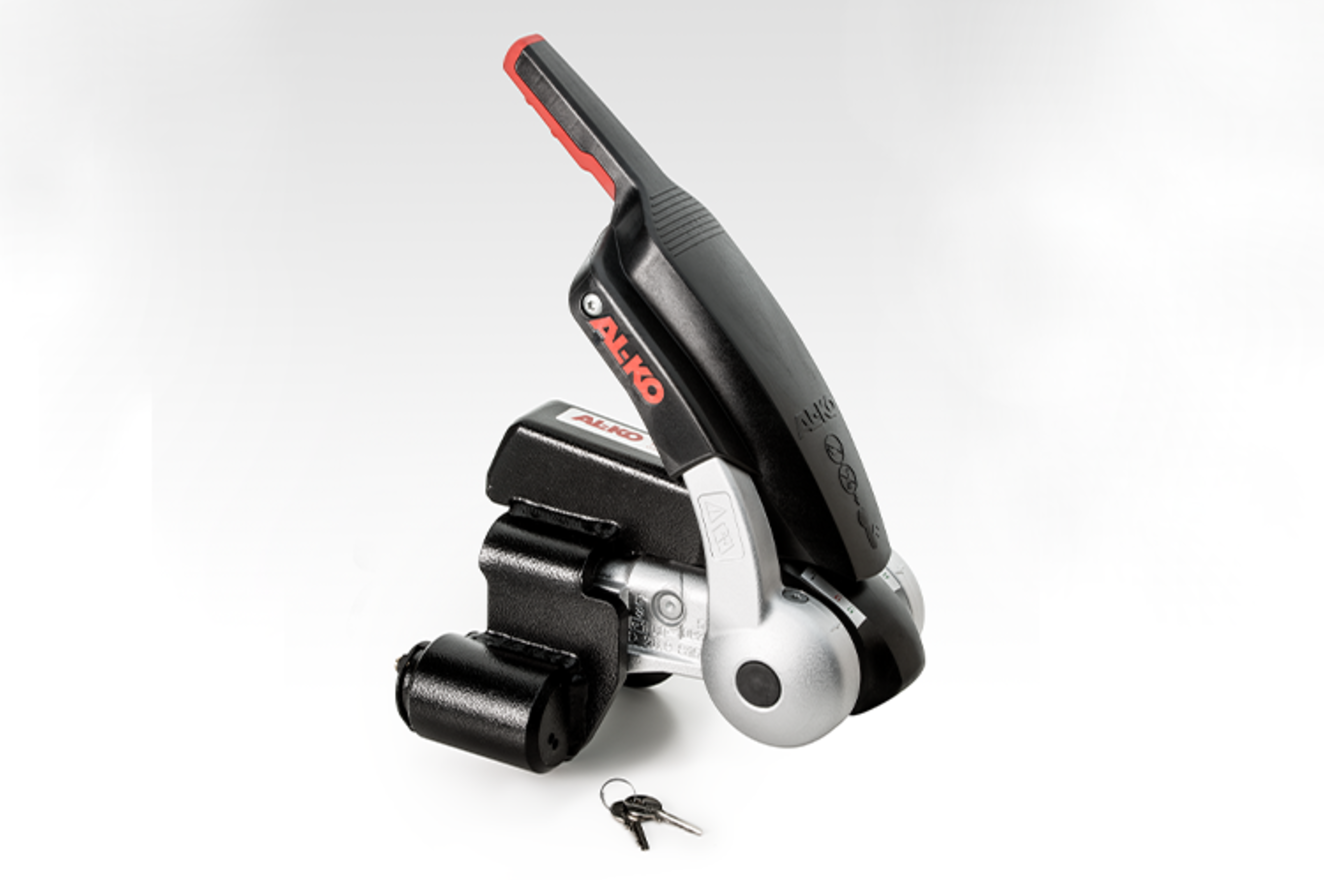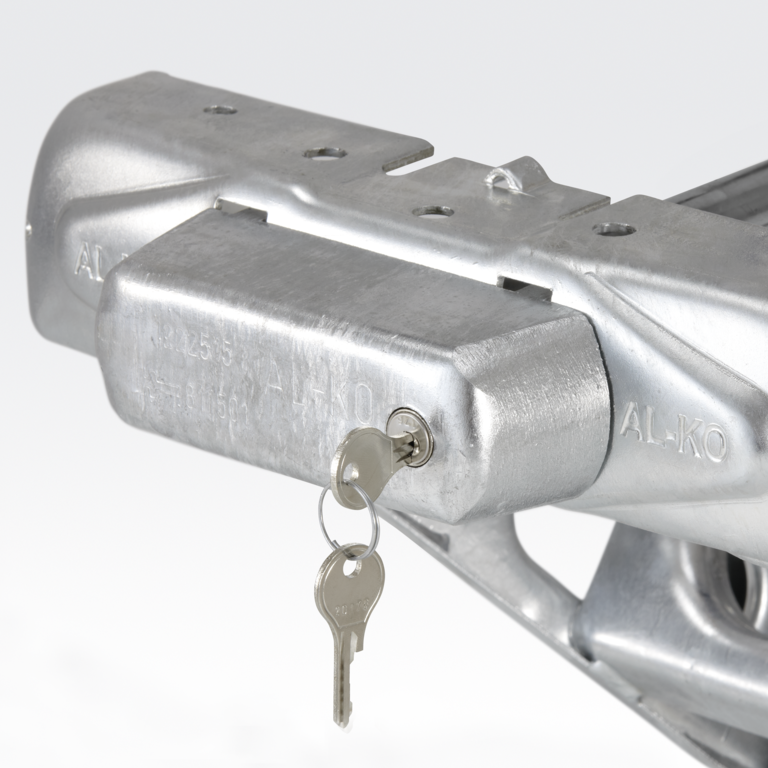 Anti-theft devices especially for motorhomes/vans
Steering wheel locks: a steering wheel lock is a simple, inexpensive protective mechanical device that - as the name suggests - protects the steering wheel and thus makes it much more difficult for unauthorised parties to drive away with your vehicle.
Clamping bars for vehicle doors: to prevent burglars from entering through the doors of the base vehicle, a security bar can, where necessary, be used to hold the door handles firmly together.
Modules to prevent replay attacks: resourceful thieves like to exploit a security loophole in the base vehicle's remote control. Almost all common vehicles (Fiat Ducato, Peugeot Boxer, Citroen Jumper and Iveco Daily produced in 2006 and later) are affected by this problem. The codes transmitted from the remote control to the central locking system can be recorded by special devices located in the immediate vicinity (up to approx. 50 m) and used by thieves later on to open the vehicle. If you don't want to manually unlock and lock your motorhome every time, you should think about purchasing a special security module that replaces your vehicle's central locking system and thus prevents codes from being copied.
Anti-theft devices for all leisure vehicles
Alarm systems: an alarm system protects the vehicle with noise. In the event of burglary or theft, an alarm sounds to warn campsite neighbours, passers-by or the rightful owner. The products on offer in this area range from simple radio devices for windows and doors to extremely complex systems with an anti-jamming function, motion detectors, GPS trackers, gas alarms and other additional sophisticated modules.
Tracking systems: a tracking system can be used to determine the current location and/or movement profiles of your vehicle. There is also a huge product range in this sector, with different technical designs, tracking options and price classes. It is often the case that ongoing monthly or annual service fees apply in addition to the cost of purchase. Since many criminals nowadays work with jammers, you should make sure that the system is equipped with what is known as an anti-jamming function.
Wheel clamps: wheel clamps cover the wheel or also the rim, making it much more difficult to drive or tow the vehicle away. With sturdier, high-quality designs, thieves have to use special tools to "crack" the lock. Often the sight alone is enough to scare off thieves who are out for a quick haul.
When making your purchase, please still pay attention to the material used and the time it takes to set the lock up!
Window profiles: reinforced window profiles can be fitted to make it more difficult to prise windows open. These are usually made of metal and are much more robust than standard plastic profiles.
Retrofittable door locks or strike plates: metal door locks or strike plates which can be easily retrofitted provide additional protection for the doors on the body of your vehicle. Breaking them open requires huge amounts of force - an effective deterrent for many thieves.
Safes: having a safe installed in your vehicle provides protection for your most important documents, credit cards or cash in the event
of a burglary. When making your purchase, you should make sure that it is of high quality as some thieves use heavy tools nowadays.
Gas detectors: there are differing opinions on the much-discussed "gas attack". There is no conclusive evidence on whether and in what form this really takes place. The fact is, however, that campers repeatedly speak out and give credible confirmation that they have been the victim of such an act. As such, if you want to protect yourself from this, you can install a gas detector (or have one installed) that reacts to what are known as narcotic gases. The advantage for you: most devices also warn against any propane and butane leaks - for this reason alone, purchasing such a device can make perfect sense.
Don't panic!
Travel in ultimate safety with your motorhome or caravan
Even if the figures often read rather dramatically and those who have been robbed are naturally shocked by a break-in or the loss of their valuables and vehicle, it must be emphasised that travelling in a motorhome or caravan is very safe overall. Break-ins and thefts are - fortunately - still absolute exceptions which can, to a certain extent, be very effectively countered by implementing a selection of the options mentioned above.
We would like to wish you all the best and hope you enjoy plenty of worry-free adventures!