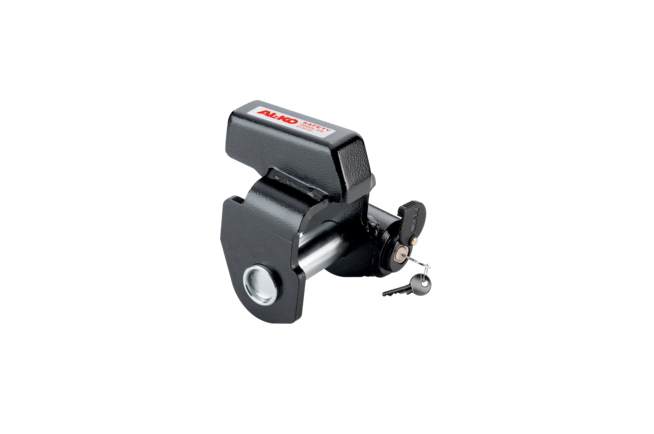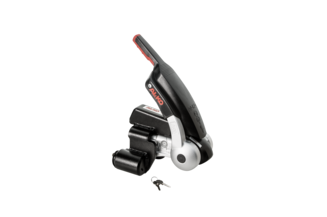 Description
Safety Premium coupling head security device
The AL-KO Safety Premium offers optimum anti-theft protection for caravans. Due to its sturdy construction and well-protected security bolt, the Safety Premium meets the widest range of criteria for international security certificates. In the Netherlands, Sweden and England, the Safety Premium has been recognised for its toughness and security.
If you want maximum protection for your caravan, the Safety Premium is the perfect choice. The UK variant has been certified as Gold Standard after being tested for systematic attempted theft with tools.
| Article number | Suitable for | Weight |
| --- | --- | --- |
| 1730538 | AK 160 – Ø 35 mm | 4.9 kg |
| 1730539 | AK 160 – Ø 50 mm | 4.9 kg |
| 1730540 | AK 300 / AKS 1300 – Ø 50 mm | 4.9 kg |
| 1730541 | AKS 3004 | 4.9 kg |
Safety Premium coupling head security device
Catalogue
The lock can be used even when the trailer is hitched, i.e. while driving. On a side note, to ensure the caravan's security, a Safety Ball (link) should be used in combination with the AL-KO Safety Premium when unhitched.
A card with a number is included with the Safety Premium. You can use this number to reorder the keys from us.
The Safety Premium is tested in various countries to guarantee the highest possible security. The UK version is the version of the Safety Premium tested and certified in England. Of course, the anti-theft device can be used anywhere, not just in England.
The three variants of the AL-KO Safety anti-theft device provide different levels of security measures. The Safety Premium is locked by an additional security bolt. Its construction does not offer any area that could be targeted to break open the Safety Premium by force. The Safety Premium also offers a more solid structure and a greater material thickness than the Compact and Plus coupling head security devices. At just under 5 kg, the Safety Premium is significantly heavier than the other variants, but it also offers the best possible anti-theft protection for caravans.
The testing methods used on the AL-KO Safety Premium differ depending on the certificate provider. In the UK variant, the product was tested directly on a vehicle. Depending on the certification level, a specific selection of tools is then used by trained specialists in an attempt to break the anti-theft protection. The certificate is only awarded if these attempts fail. The AL-KO Safety Premium was even awarded the Gold variant of the certificate as it can withstand targeted and organised theft attempts with special tools.