AL-KO Academy: Training, professional development & qualification for chassis technicians
Meet the AL-KO Academy team – Nina Kast, Florian Vorreiter and Magnus Annuscheit. The two trainers and the administrator disseminate knowledge about the AL-KO Vehicle Technology Group's products and offer training and professional development courses. These are held either at the customer centre in Kötz, directly at the customers' and retailers' premises or online – and across Europe.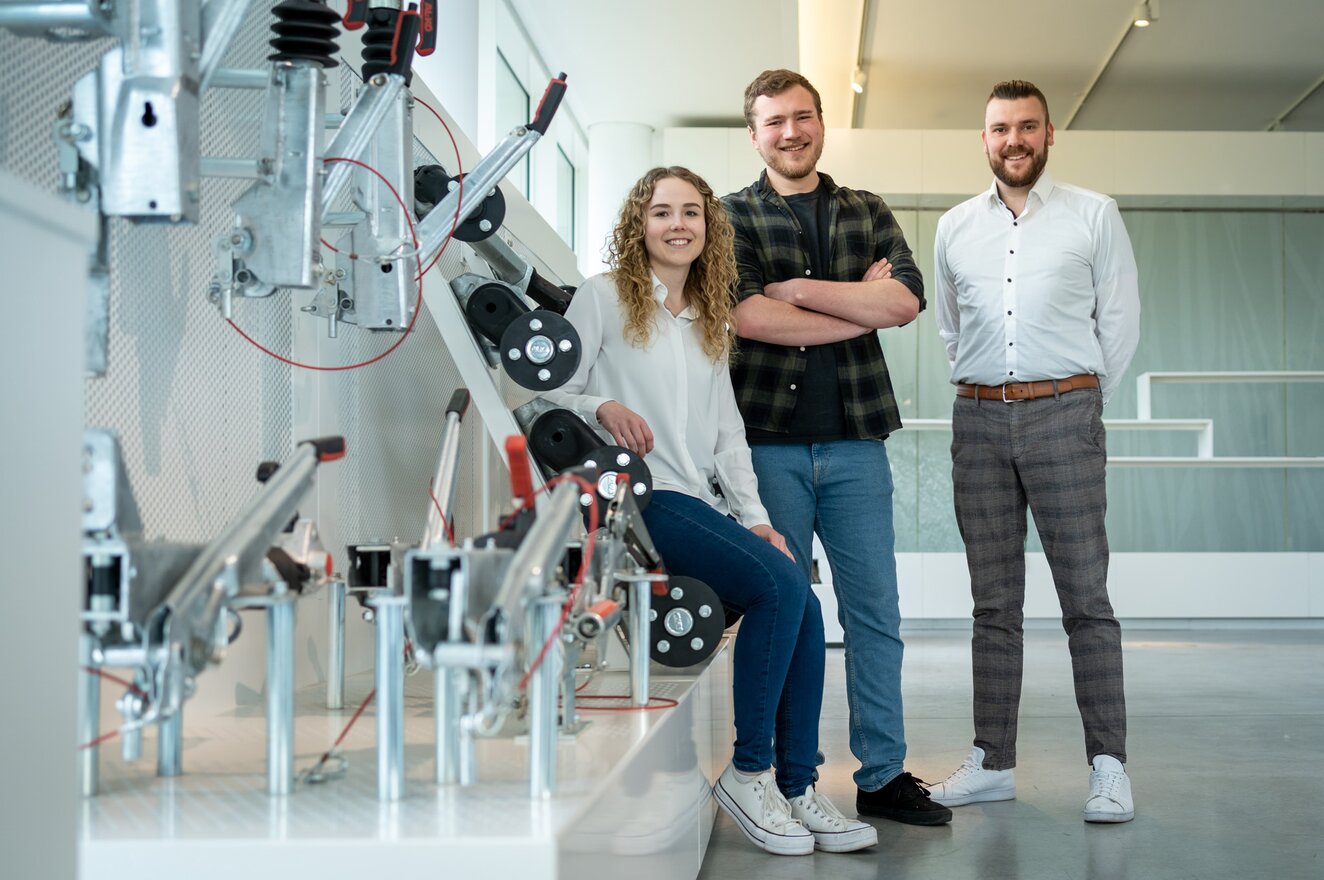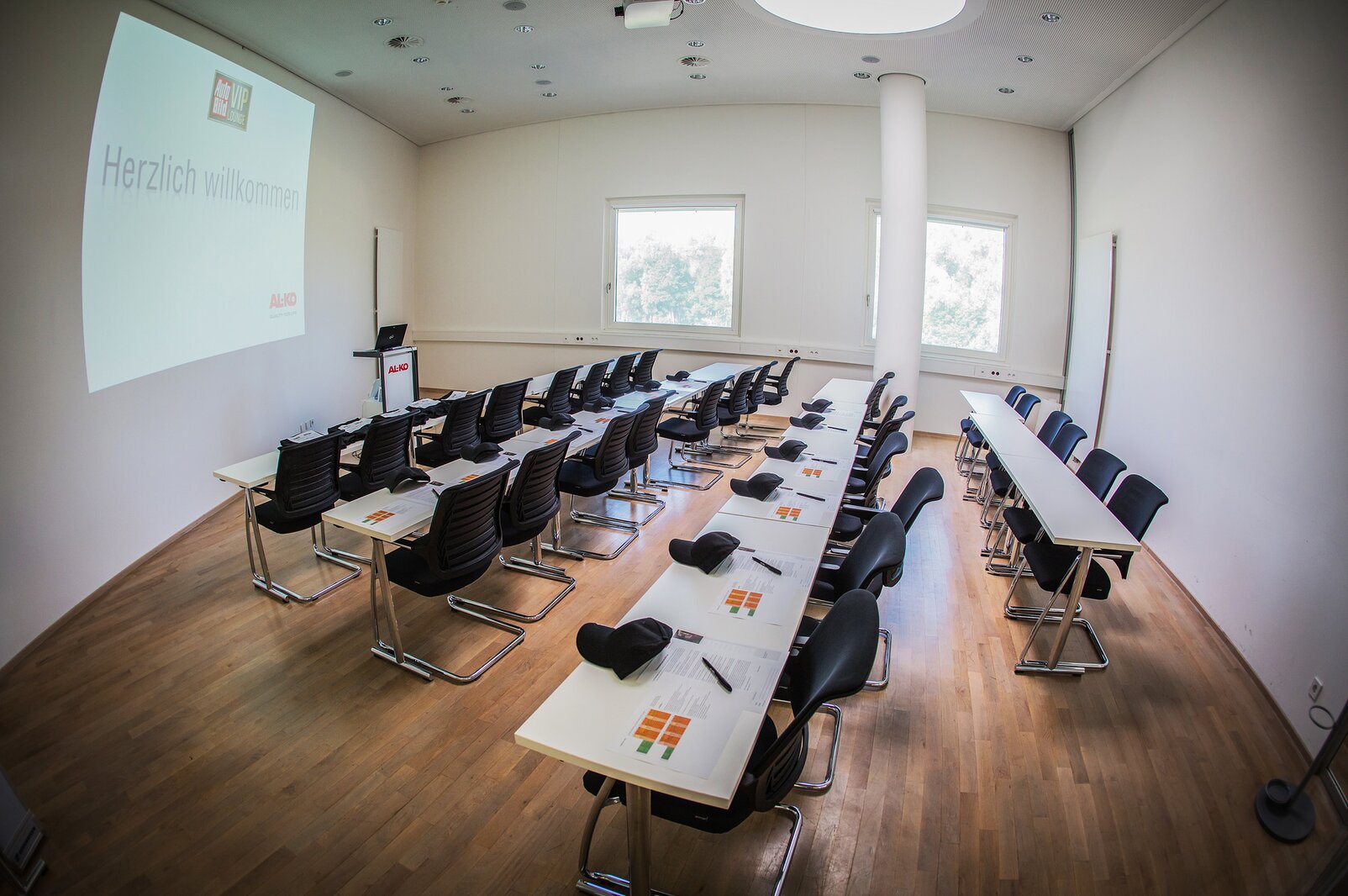 "Our focus is on training and professional development for external customers such as retailers, manufacturers and service personnel. We train them to be experts in our products such as brakes or levelling support systems and give them as much knowledge as possible to ensure they are confident in both theory and practice," explains training manager Florian Vorreiter. For this purpose, the team offers a broad range from basic training to professional workshops with certification – suitable for every requirement and every level of detail.
"On the one hand, the certification workshops allow us to impart sound knowledge. They are above all the prerequisite for installing and handling our products. The basic training courses, on the other hand, serve to introduce participants to the technology so that they can build up appropriate knowledge and provide targeted advice. The training courses in the areas of technology, sales, order advice, complaints processing, service and assembly provide an insight into the structure and function of our products and are tailored precisely to the respective target group."
Internal training throughout Europe
For employees and apprentices
The demand for knowledge, of course, does not come exclusively from retailers and service personnel. The AL-KO Academy team also trains its own apprentices and (new) employees. "Our goal is to offer internal training throughout Europe in the future. That's why we would like to launch a Train the Trainer programme to meet the Europe-wide demand for our training courses on a regular basis and to multiply our training and knowledge transfer sessions," explains Nina Kast.
AL-KO Academy training courses' contents and topics
More than 40 training and professional development courses per year
The AL-KO Academy currently runs around 40 training and professional development courses per year, and the trend is rising. "The demand is very high and of course we want to meet it. Some seminars have been running for years because they are so popular, such as the professional workshops for steady legs. Thanks to participant feedback as well as suggestions from retailers and manufacturers, we are always receiving new requests, which we evaluate and then establish as topics for training courses, if necessary," says Florian Vorreiter. "This is quite important as it allows us to adapt and update the content to meet the market's needs."
The AL-KO Academy also develops new training concepts itself and finds new approaches to knowledge-sharing. This will allow more target groups to be served in the coming months and years: a new course especially designed for chassis technicians in the motorhome sector is in the works, as well as a new training course for commercial trailers, etc.
Qualification as AL-KO chassis technician
A tradition since the 1970s
The training of chassis technicians has a long tradition in the company: it has been offered since the mid-1970s and is aimed at professionals from the caravan industry. About 100 new chassis technicians are currently trained each year. "As a company that has grown with the camping industry, AL-KO Vehicle Technology also has an educational role within the market. Safety and quality can only grow with the training of skilled personnel, and that is our responsibility," explains Magnus Annuscheit.
Contents
Products overview
Tips and tricks for everyday product handling
Market overview
Chassis components' structure and function
Accessories and retrofitting (e.g. ATC + 2LINK, MAMMUT, RANGER, self-adjusting brake AAA)
Spare parts and wear parts management as well as complaints
Diagnosis and troubleshooting
Assembly, maintenance, care instructions
Course length
3 working days
Completion with theoretical and practical examination
Certificate after passing the exam
Target group
Specialised personnel from the industry, for example workshop managers, fitters and service personnel
Prerequisites
Practical work in the caravan sector, for example at a retailer or in a specialist workshop