Special purpose vehicles & new mobility solutions
The switch to electromobility is inspiring many sectors. Vehicles for the smallest of niche applications have become conceivable. However, start-ups in particular lack the development and production know-how to complete the path to implementation. The AL-KO Vehicle Technology Group (AL-KO VT) is ideally placed to pave the way along this path.
Photo: Roland Spiegler, Head of R&D Competence Center Vehicles, (left) and Walter Hofhansl, Head of R&D Competence Center Trailer, and their teams work closely together.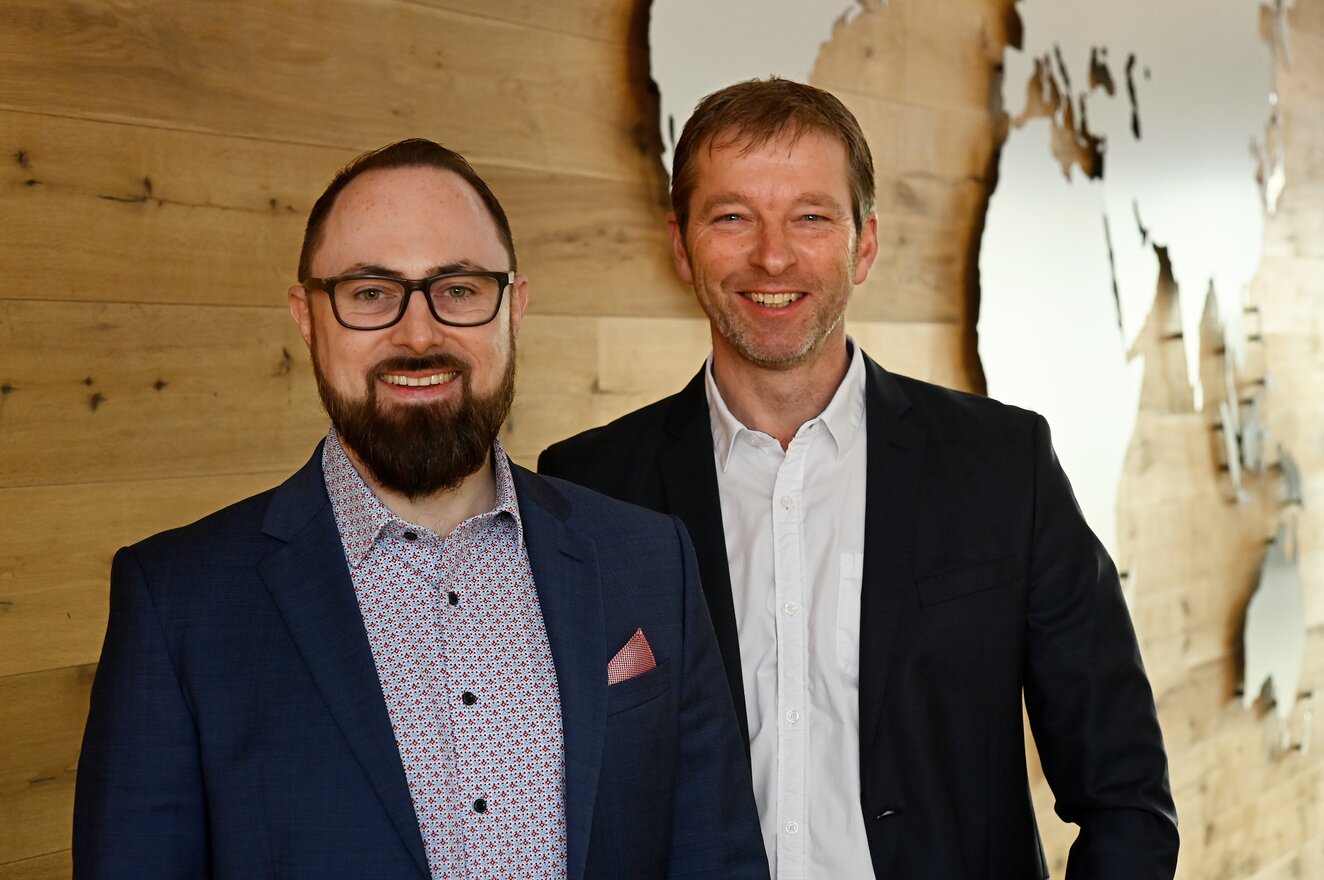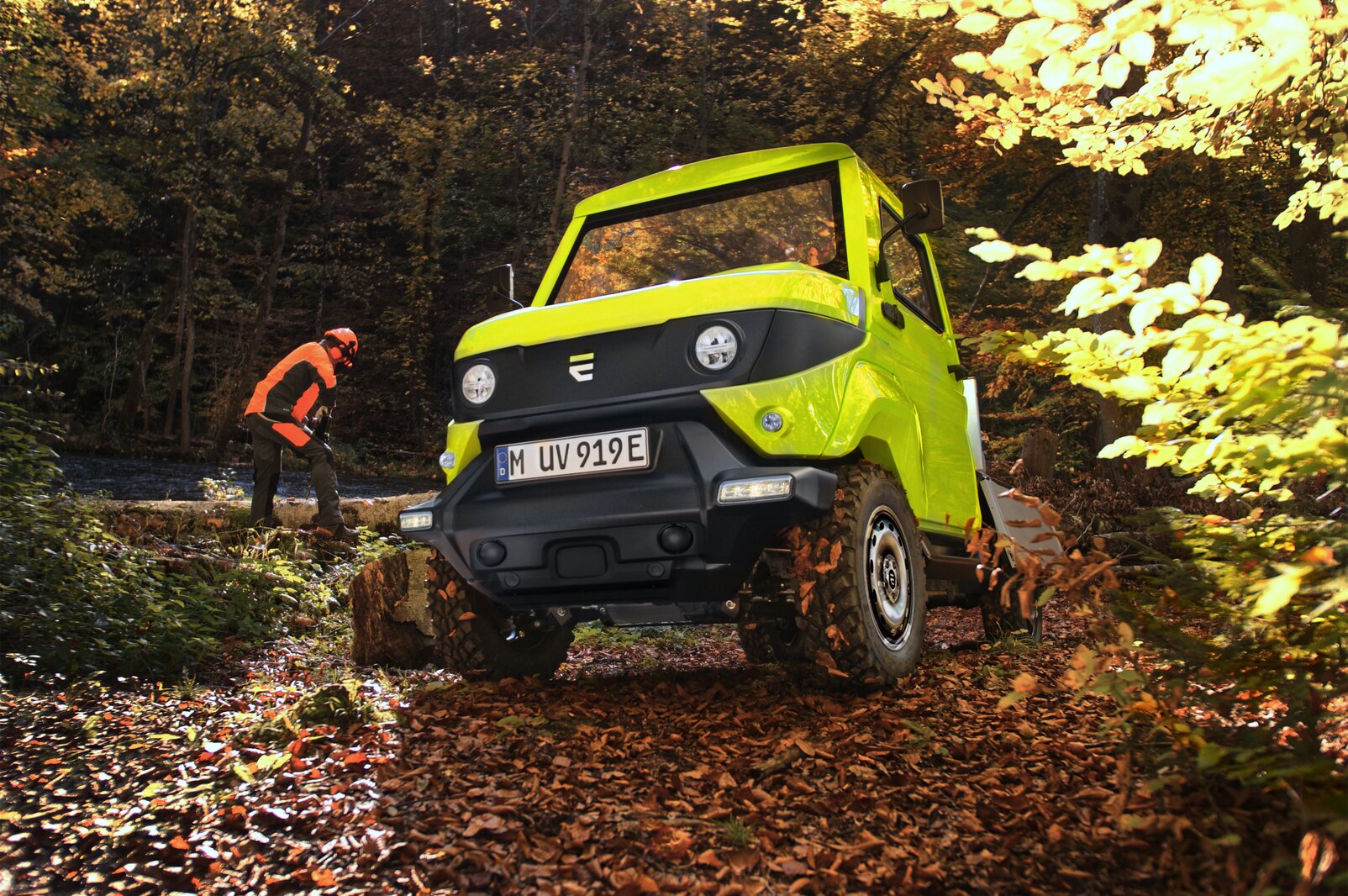 AL-KO VT: Partner for special purpose vehicles
The new mobility is taking over our cities.
Hoverboards, e-scooters, e-bikes and cargo bicycles are just a few examples of the forms of the new — slim, unpretentious and sustainable — mobility, that has conquered our cities in recent years. In the commercial vehicle sector, too, the e-drive ensures plenty of innovation. A trend that is by no means exhausted with new vehicle concepts for "last-mile" delivery. E-transporters and cargo bikes with cab structures used by parcel delivery services are a dominant feature here. However, with the right components and the associated know-how almost any machine or work unit can be used on the move — from the deep fryer for the weekly market to the light tower for an open-air concert, right to the snow clearer for use in winter.
AL-KO VT combines the competencies and components
Structurally flexible
Today AL-KO VT is already using its expertise and components from the various business fields of the DexKo Group, to provide suppliers of special purpose vehicles with solutions that have been developed to meet their respective needs. Kässbohrer's Pistenbully snow groomer, for example, is driven, depending on its size, by different axle technologies that AL-KO VT has developed, based on its basic axles. The EVUM Motors aCar, too, is based on the modular design for lightweight chassis and rubber suspension axles that AL-KO VT has adapted to meet specific requirements.
Individually adapted chassis and axle loads from AL-KO VT
From prototypes to series production
All in all, AL-KO VT relies on high-quality components and modular designs. The company has mastered efficient production with a wide range of batch sizes. Annual production can thus vary between five and 20,000 units. Development, purchasing and production structures have been designed for this.
AL-KO VT's day-to-day business: adapting chassis and axle loads for specific use cases, designing the suspension of an axle and the brakes accordingly and building the systems conceived in this way cost-effectively. When developing more complex systems AL-KO VT can draw on the wide range of products within the Group and pool development expertise from the business units of self-driving vehicles and trailers.
Start-ups especially, with excellent ideas but little production experience can benefit from this development expertise in manufacturing structures. Upscaling the well-established processes to series production is not really a challenge for AL-KO VT.
AL-KO VT as a platform provider and development partner
All-round development and production know-how within the DexKo Group
In the towed unit business, AL-KO VT's product and manufacturing expertise already goes far beyond that of a component supplier.
In its traditional business with powered vehicles, the company has so far mainly worked with so-called powered cars — i.e. finished cab-drive units from well-known suppliers. The challenge is to operate the associated interfaces of powered cars mechanically, electrically and digitally and at the same time to implement the respective features of the desired application. The compatibility of driver assistance systems can also become a challenge.
With the new mobility vehicles, AL-KO VT is starting to supply complete frame and component parts that form the complete vehicle. These components also include steering columns, body parts and seat consoles. In addition to axles, brakes and chassis, the DexKo Group also includes seat units from Aguti, SAWIKO towbars and light brackets as well as CBE electronic solutions. With the cross-divisional merging of sub-components and implementation of comprehensive solutions, AL-KO VT is increasingly assuming the role of a platform provider and development partner in these new business units.
Broad spectrum of potential uses for AL-KO chassis
Prototypes, mini and small series welcome
The company is familiar with a broad spectrum of applications in small and miniseries thanks to the wide range of possible uses for the AL-KO chassis. For example, the chassis are used as boat trailers, horse transporters or mobile medical stations. Electromobility is giving new impetus to the development of special purpose vehicles for niche applications. AL-KO VT is predestined to energetically support this development in quantities of one to several thousand.