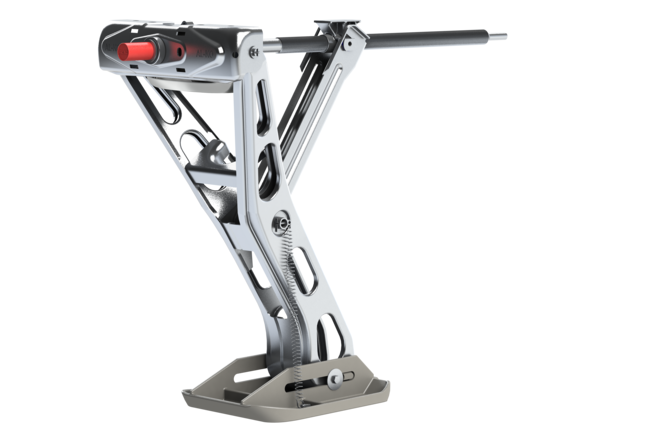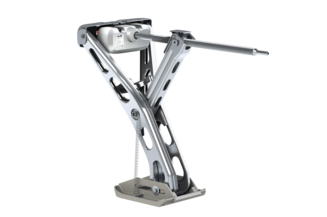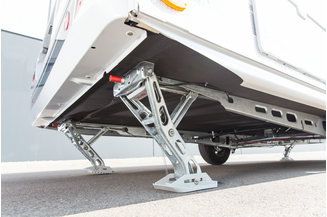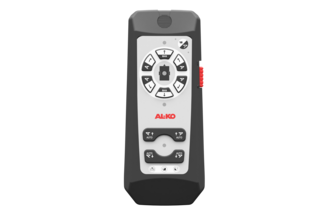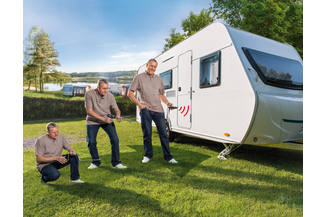 Description
UP4 - The electronic support system
Treat yourself to the convenience of electrically operated caravan supports.
The UP4 electronic support system for caravans is the solution to a tedious problem familiar to all caravan owners. And the best of all: UP4 can be retrofitted on your AL-KO chassis at any time.
UP4 is carefully designed right down to the last detail:
The high-quality electronic drive allows all four supports to be easily lowered. The system is suitable for caravans up to 2.5 t and metal parts are hot-dip galvanised for long-term corrosion protection. The electric drive is also protected by a plastic cover.
The UP4 also offers integrated anti-theft protection. The special spindle end on the supports can only be operated with the corresponding special adapter. Do you want to provide more comprehensive protection against theft? Discover the versatile options from AL-KO in the field of anti-theft protection.
The UP4 support system includes a remote control, which allows you to comfortably control the electronic drive at the push of a button. When the supports have been lowered, they can be adjusted individually to level the caravan. Ideal in combination: The RANGER manoeuvring system can be controlled using the same remote control.
The Premium supports are fitted with the AL-KO big foot™. It guarantees optimum stability on any camp site – with no slipping or sinking. When driving, the steady foot folds up flush with the lower base to save space.
Your benefits:
One step faster​
No matter how fast you can crank: The UP4 electronic support system does it faster. And more conveniently.
One step more comfortable
Lower and adjust the legs simply by remote control. Spares your back. And your nerves. 
One step more stable
With UP4, you compensate unevenness electrically and the big foot™ is already included. For stable footing and greater stability whatever the ground.
One step more intelligent
Combine the UP4 support system with the AL-KO RANGER: Elegant parking and manoeuvring in future with just one remote control.
The UP4 electronic support system is a perfect match for our AL-KO RANGER, the modern manoeuvring system for your caravan. The new, powerful entry-level model allows you to control your caravan with millimetre precision and completely effortlessly even in the most confined spaces and on sloping ground. And the best of all – manoeuvring and the lowering and raising of the supports goes hand-in-hand with just one remote control.
| | |
| --- | --- |
| Article number | 1731376 |
| Weight | 40 kg |
| Additional weight | 17.5 kg |
| Max. perm. total weight vehicle | 2500 kg |
| Power supply | 12 V DC |
| Average current consumption | 6 Ampere |
| Transmission frequency remote control | 868 MHz |
| Weight vehicle min. | 800 kg |
| Power source supports (battery) | 12 V Ah (min.) |
| Power source remote control (battery) | PP3 9 V |
| Max. Power consumption | 24 Ampere |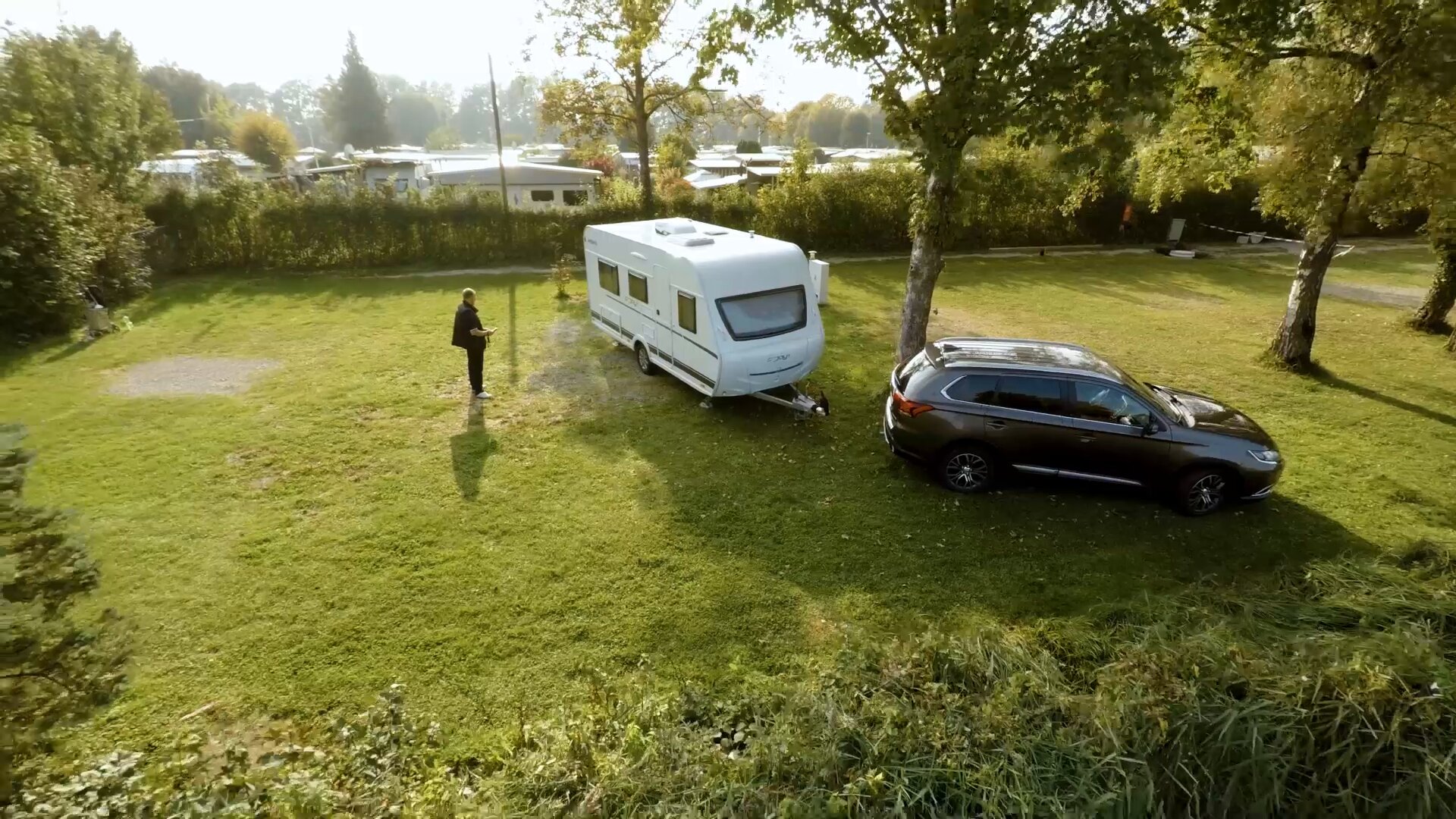 UP4 - The electronic support system