New Housing: AL-KO Vehicle Technology showcases Tiny House chassis for versatile applications
From 30 June to 2 July 2023, AL-KO Vehicle Technology will be showcasing its flexible chassis solutions for Tiny Houses at Messe Karlsruhe's New Housing – Tiny House Festival in the dm Arena H12.
The Tiny House chassis from AL-KO can be used with a wide range of configurations from popular manufacturers and, thanks to their flexibility, are just as suitable for DIY builders as they are for service providers building bespoke Tiny Houses. The assembled Tiny House chassis come with Certificate of Conformity documents. These are provided by AL-KO VT as the manufacturer as proof that the chassis have an EU type approval. All technical characteristics and vehicle data required for registration are documented. This includes, for example, tyre size, overrun device or hitch. The COC thus considerably simplifies registration, even if the vehicle is registered in another EU country.
The chassis is optimally matched to each Tiny House variant – whether it's a bespoke, luxury or series solution, the modular frame concept allows customised bodies and different body lengths. The possibilities for Tiny House builders are almost limitless. Not even geography can stop them:
Mobile, location-independent comfort – that is the motto of the Turkish Tiny House manufacturer Mooble House. The Istanbul-based company has been producing its mini houses for various purposes since 2019. Besides Tiny Houses, the portfolio also includes Tiny Offices, Tiny Restaurants and Tiny Cafés. These can be individually designed and customised – and not just for customers based in Turkey but from all over Europe and even the Dominican Republic. "When we started with the initial plans for our Tiny Houses back in 2018, we were searching for an experienced, reliable partner. AL-KO Vehicle Technology won us over with their global reputation, and had the experience, compatibility and standards we needed to transform our idea into a real product. With AL-KO VT, we know we have a partner by our side who can provide flexible support for our growth in the future," says Orhun Şimşek, Business Development & International Sales Manager at Mooble House.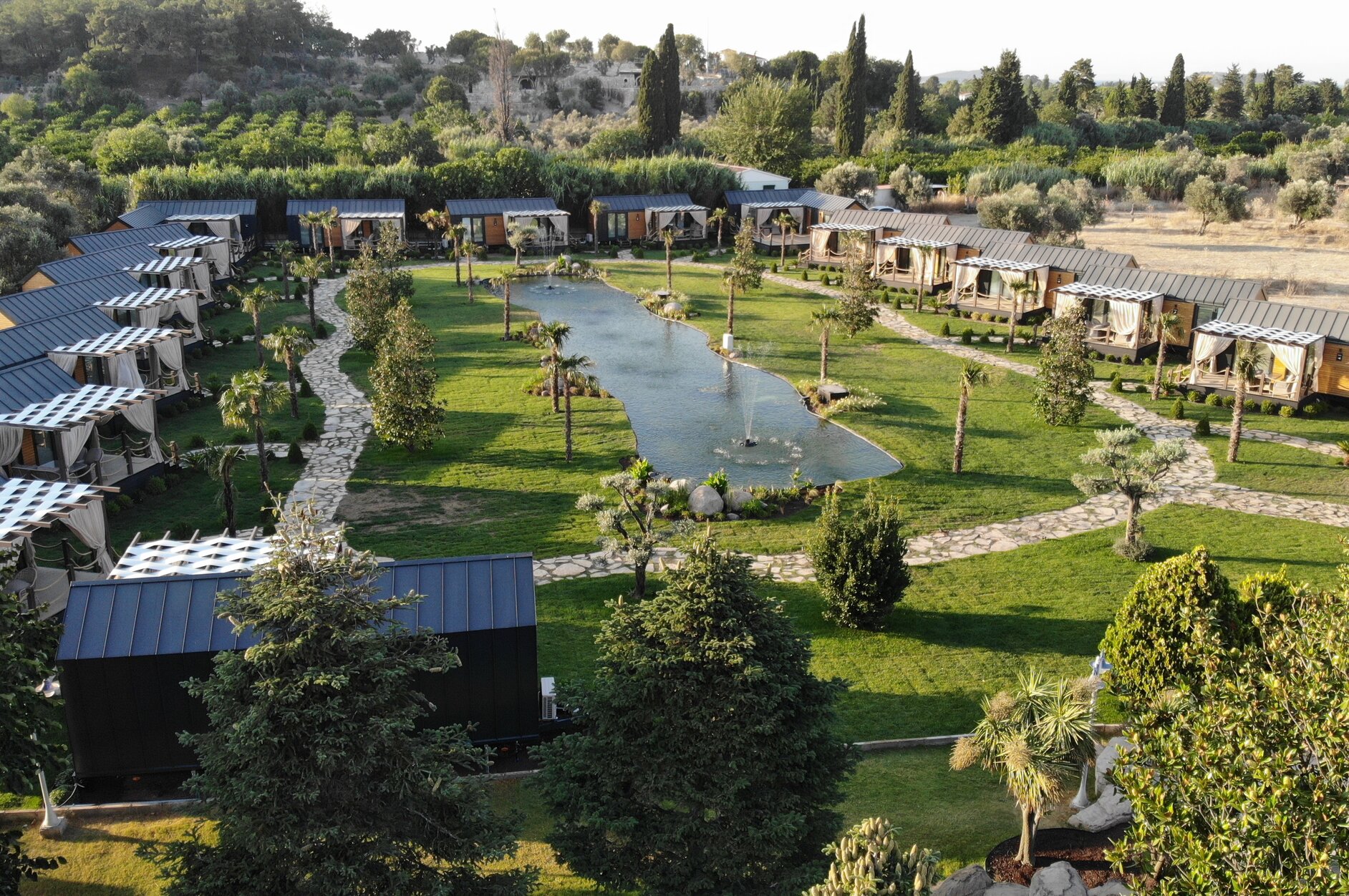 Tiny House Resort by Mooble House. The company relies on solutions from AL-KO Vehicle Technology. © Mooble House
Press contact
Eva Doppler
Ichenhauser Straße 14
D-89359 Kötz

Download
Here you can find the press release as a PDF download and the pictures in printable resolution.