New AL-KO VT Customer Centre in Ramsau, Austria
New addition to the European customer centre network of AL-KO Vehicle Technology Group (AL-KO VT): The customer centre in Ramsau in Austria joins the group of collegiate centres in Germany, the Netherlands, France and Italy.
"The newly opened customer centre in Ramsau in the Zillertal valley in Austria is another step towards even greater customer proximity and is a first-class addition to AL-KO VT's close-knit service network in Europe," says Günther Schöllenberger, Managing Director at the Ramsau site. "Our caravanning customers can now have their vehicles retrofitted with high-quality accessories in a great holiday area. Due to its optimal geographical location on the north-south axis, the Ramsau Customer Centre is also ideal for a stopover during a holiday trip."
He continues: "But farmers, tradesmen and tourism businesses in the region will also benefit from our know-how in all aspects of commercial trailers up to 3.5 tonnes gross weight. Especially in this mountainous region, professional maintenance and repair of the braking system is of critical importance for safety."
Vitus Gredler, Head of the Customer Centre Ramsau, adds: "Particularly when it comes to advice-intensive topics such as caravan payload increase, choosing the right rear carrier or configuring a suitable air suspension, caravanning customers can meet seasoned workshop professionals with a wealth of relevant experience. Owners of caravans and motorhomes, light commercial vehicles and car trailers will find themselves in good hands at the Ramsau Customer Centre. As a bonus, so to speak, our customers in Ramsau will have the benefit of the tourist infrastructure of the Zillertal, which makes a short getaway a real experience at any time of year."
The Customer Centre will sell and fit the products of the Group brands AL-KO, E&P und SAWIKO: These include, in particular, towbars, bicycle and motorbike carriers, levelling systems, air suspensions, manoeuvring aids and anti-snaking systems. Caravan payload increase as well as the classic service and repair work on chassis and braking systems will also be performed.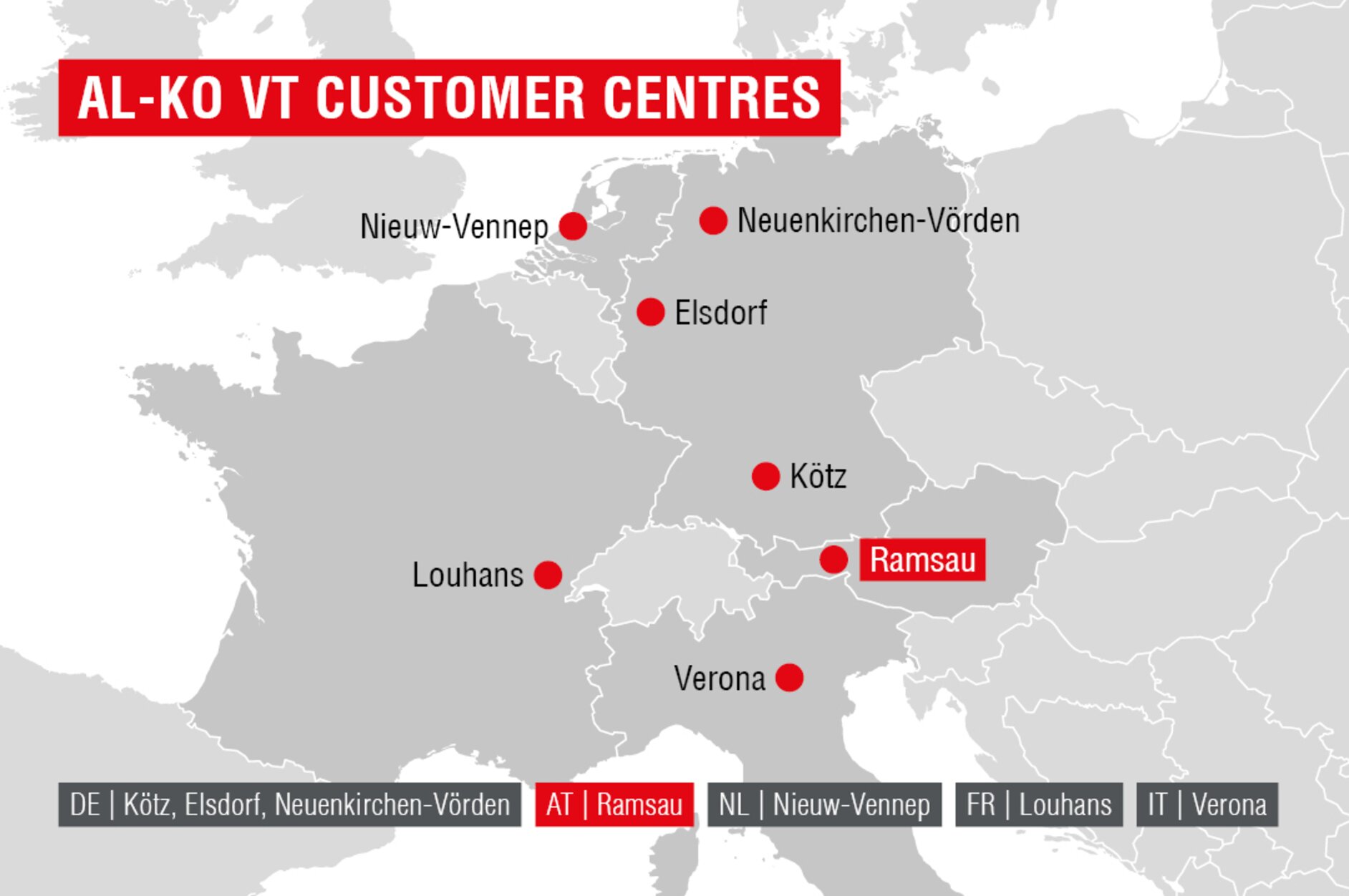 The European customer centre network of AL-KO Fahrzeugtechnik is set to grow to seven locations with the new opening of the Ramsau site in Austria in April 2023. © AL-KO Vehicle Technology Group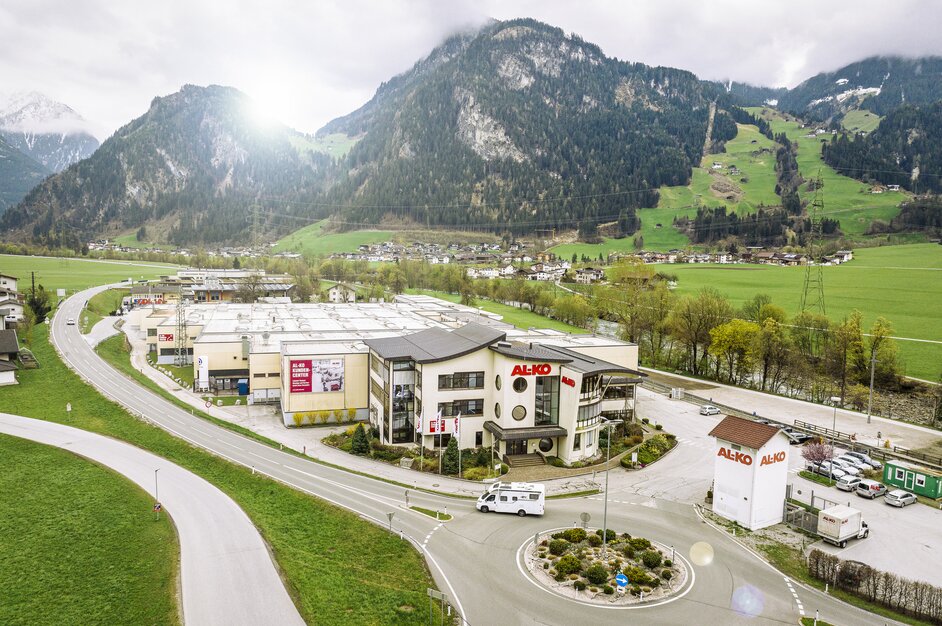 Press contact
Eva Doppler
Ichenhauser Straße 14
D-89359 Kötz

Download
Here you can find the press release as a PDF download and the pictures in printable resolution.