AL-KO VT and Mooble House
Comfort on the go, no matter where you are – that's what Turkish Tiny House manufacturer Mooble House offers. The Istanbul-based company has been producing mini houses since 2019, and for an entire array of purposes: Their portfolio includes Tiny Offices, Tiny Restaurants and Tiny Cafés, in addition to the Tiny Houses themselves. Every single one can be designed and furnished as desired. What's more, this option is not just available to customers based in Turkey, but across the whole of Europe and the Dominican Republic.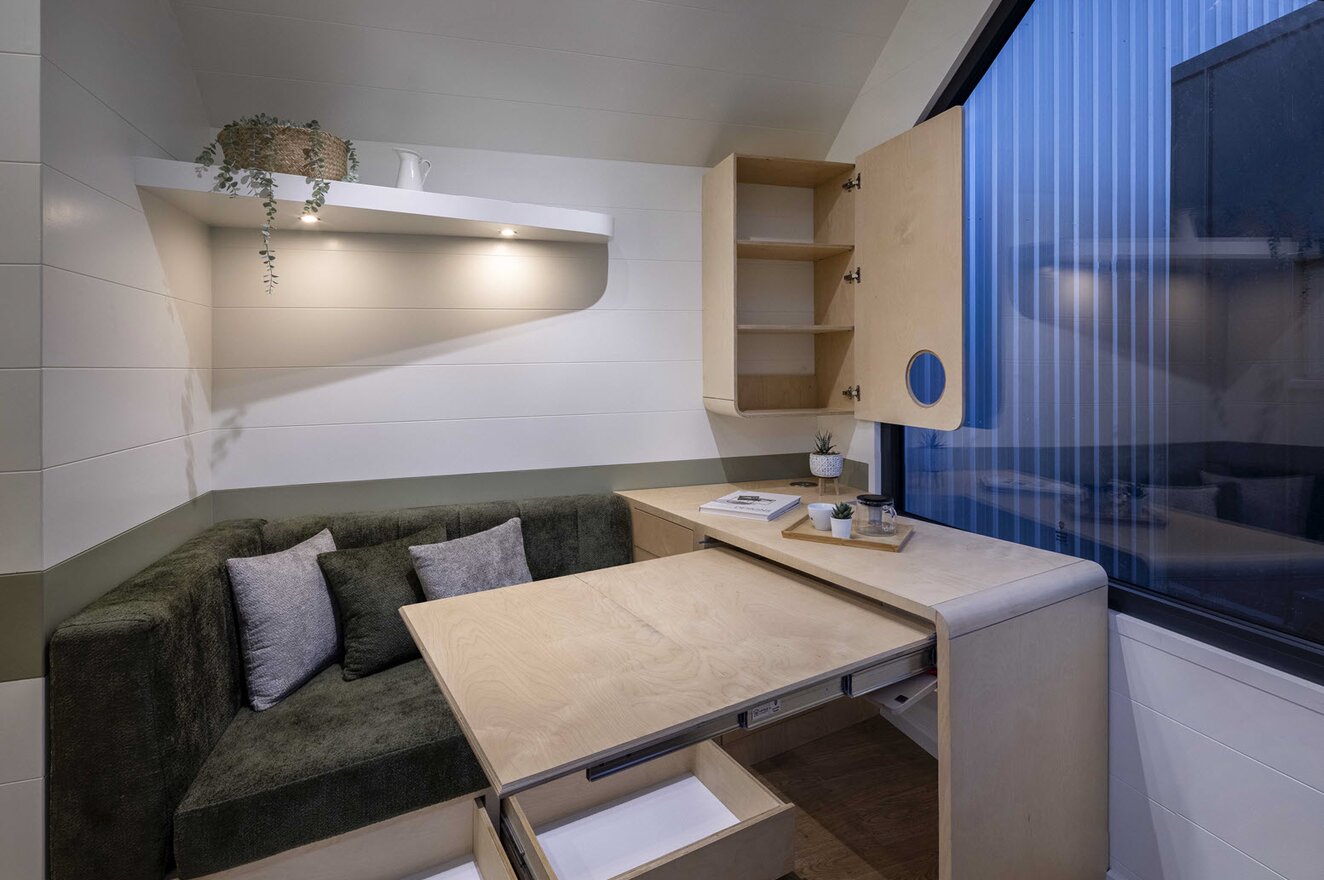 Every single one can be designed and furnished as desired. © Mooble House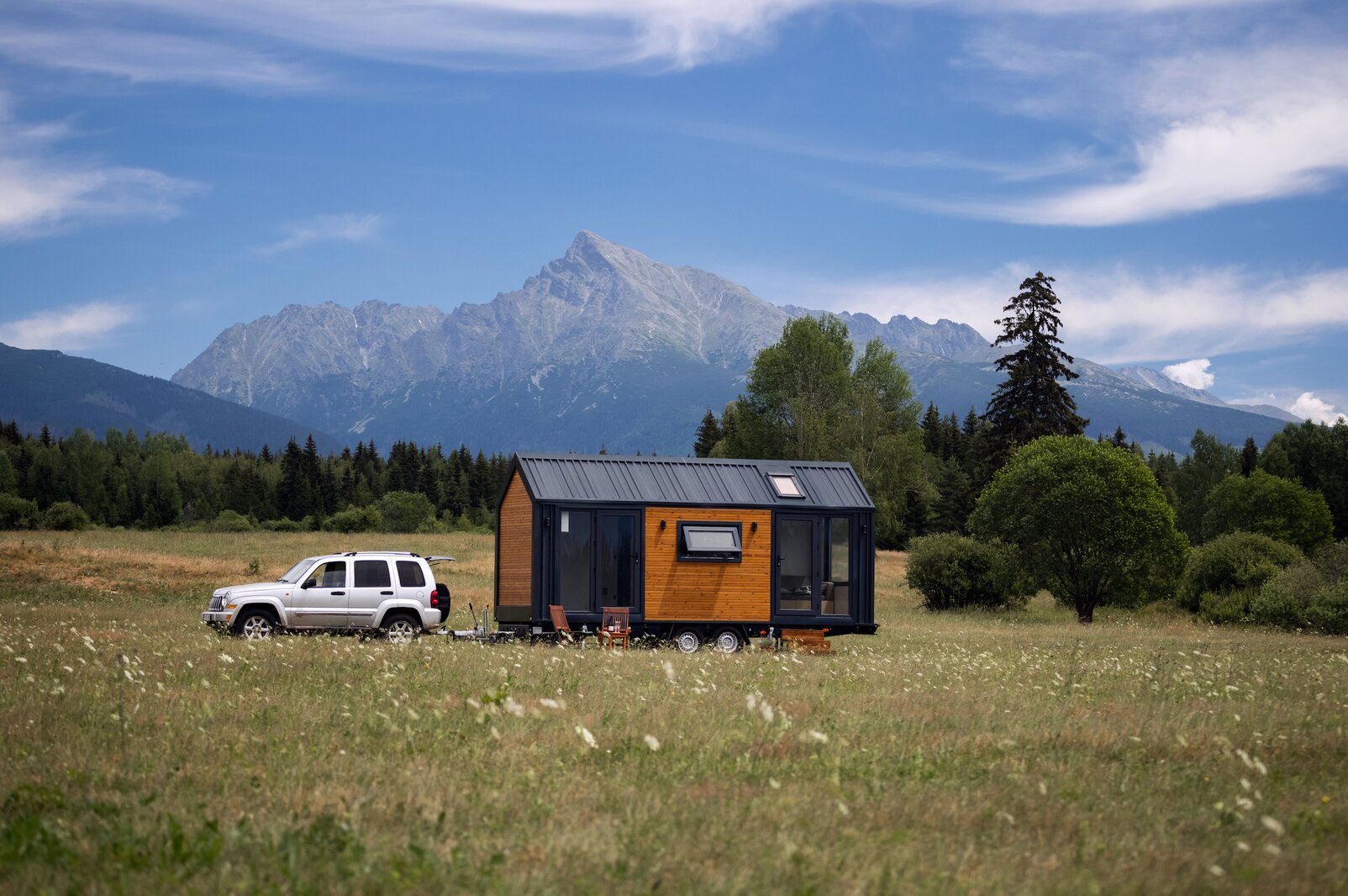 Comfort on the go, no matter where you are. © Mooble House
Expertise meets innovation in the Tiny House sector
Mobile houses for the global market
The mini houses by Mooble House are mounted on a chassis and wheels, bridging the gap between the comfort of a real home and the mobility of a caravan. This not only means that customers can reap the benefits of simply taking their own four walls with them wherever they go. It also makes it easier for the manufacturer to deliver their products. Mooble House doesn't have to use heavy-duty articulated lorries but simply tows the Tiny House to its new owner.
AL-KO VT and Mooble House: the challenge of mobility
Safety and weight are the key players
This very idea of mobility, however, presents the company with their biggest challenge. For the house on wheels to provide its owners with the freedom the company promises, there isn't too much wiggle room when it comes to the design. Different countries have different road and traffic regulations that have to be observed, especially in terms of road safety and the weight of the Tiny House. The manufacturer has to keep the gross weight within a range that will be accepted across different countries.
The heavy kitchens in Tiny Restaurants, for example, often push the boundaries when it comes to weight limits. Mooble House advises their customers to opt for smaller Tiny Houses or models that are lighter in weight if the interior furnishings they choose are on the heavier side. In addition to rules on weight, there are also local traffic regulations that must be observed. Almost every element of the Tiny Houses is affected here. Brakes, lights, and shock absorbers – there are guidelines and standards for every component that govern whether mobile homes are roadworthy or not.
AL-KO VT: experience leads to innovation
Combining existing knowledge with the latest ideas
To make sure these guidelines are observed, Mooble House uses an experienced service provider with the necessary expertise to supply all components in compliance with the applicable regulations. With AL-KO Vehicle Technology, Mooble House has had a reliable partner from the very beginning.
"When we started with the initial plans for our Tiny Houses back in 2018, we were searching for an experienced, reliable partner. AL-KO Vehicle Technology won us over with their global reputation. And the company proved to possess the experience, compatibility, and standards we needed to transform our idea into a real product. With AL-KO VT, we know we have a partner who will continue to provide us with flexible support to enable our further development into the future," explains Orhun Şimşek, Business Development & International Sales Manager at Mooble House. Working together, Mooble House and AL-KO VT released the first Mooble House onto the roads back in 2019, one of the first in Turkey.
Flexibility for the future: keeping up with regulations
Flexibility is key when it comes to the future of the Tiny House industry. Whilst the sector is developing quickly, and the mini houses are real hits with customers, rules and regulations do not always play along. Changing legislation means fluidity is currently needed in the house design process. There are always new twists and turns and regulations. For the company to keep their competitive edge and remain focused on their future suc-cess, such regulations must become part of the production process as quickly as possible.

Flexibility is key when it comes to the future of the Tiny House industry. © Mooble House

The Mooble House portfolio includes Tiny Offices, Tiny Restaurants and Tiny Cafés, even whole Tiny House resorts. © Mooble House