The Tiny House Megatrend - Small Space, Huge Potential
Minimalism, flexibility, sustainability - these are the root ideas behind the tiny house movement. Unlike motorhomes or caravans, these space-saving houses are fully-fledged dwellings that provide a permanent home. We're here to explain what makes tiny houses so attractive, what to look out for when building one of these on-trend homes and what contribution this makes in terms of sustainability.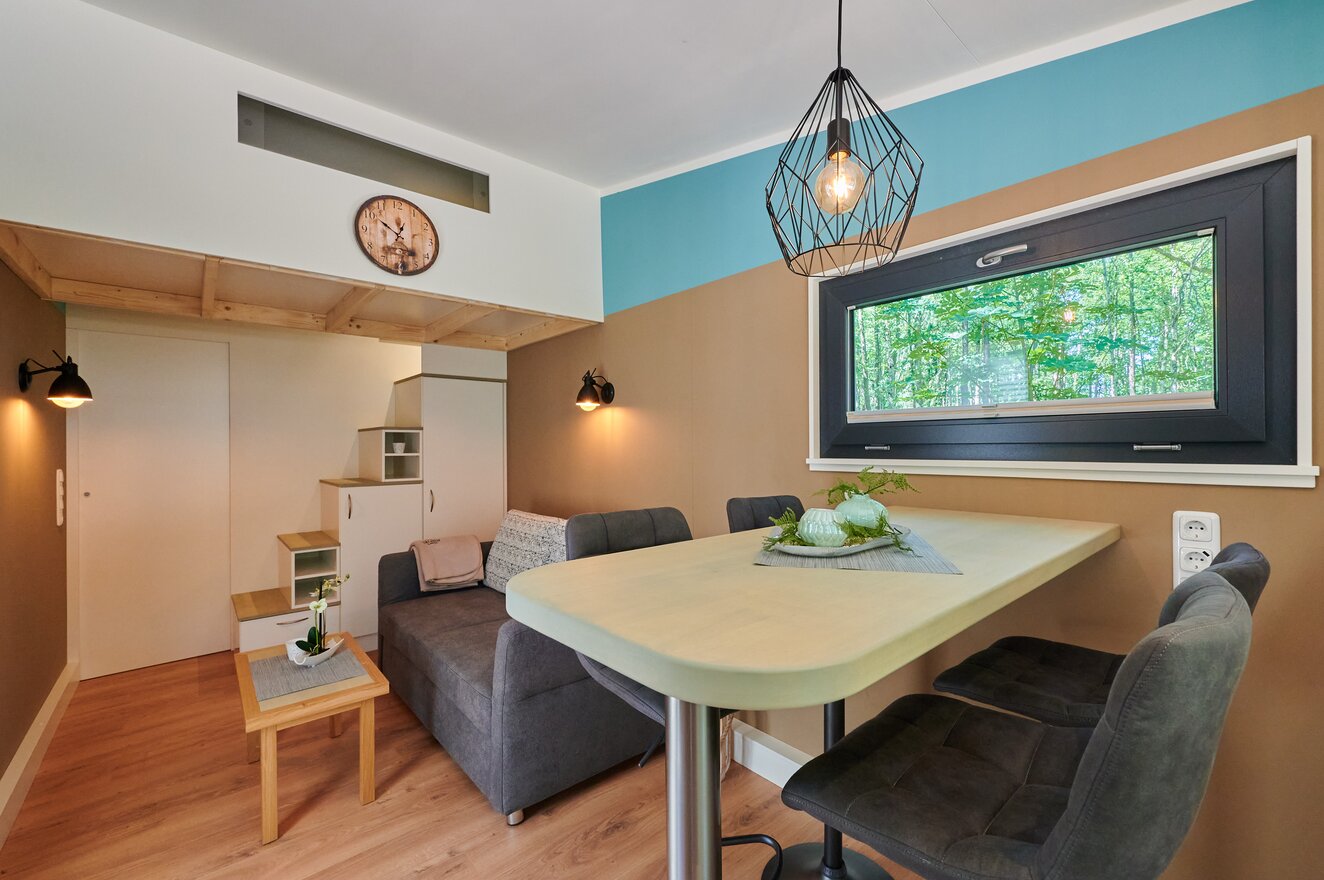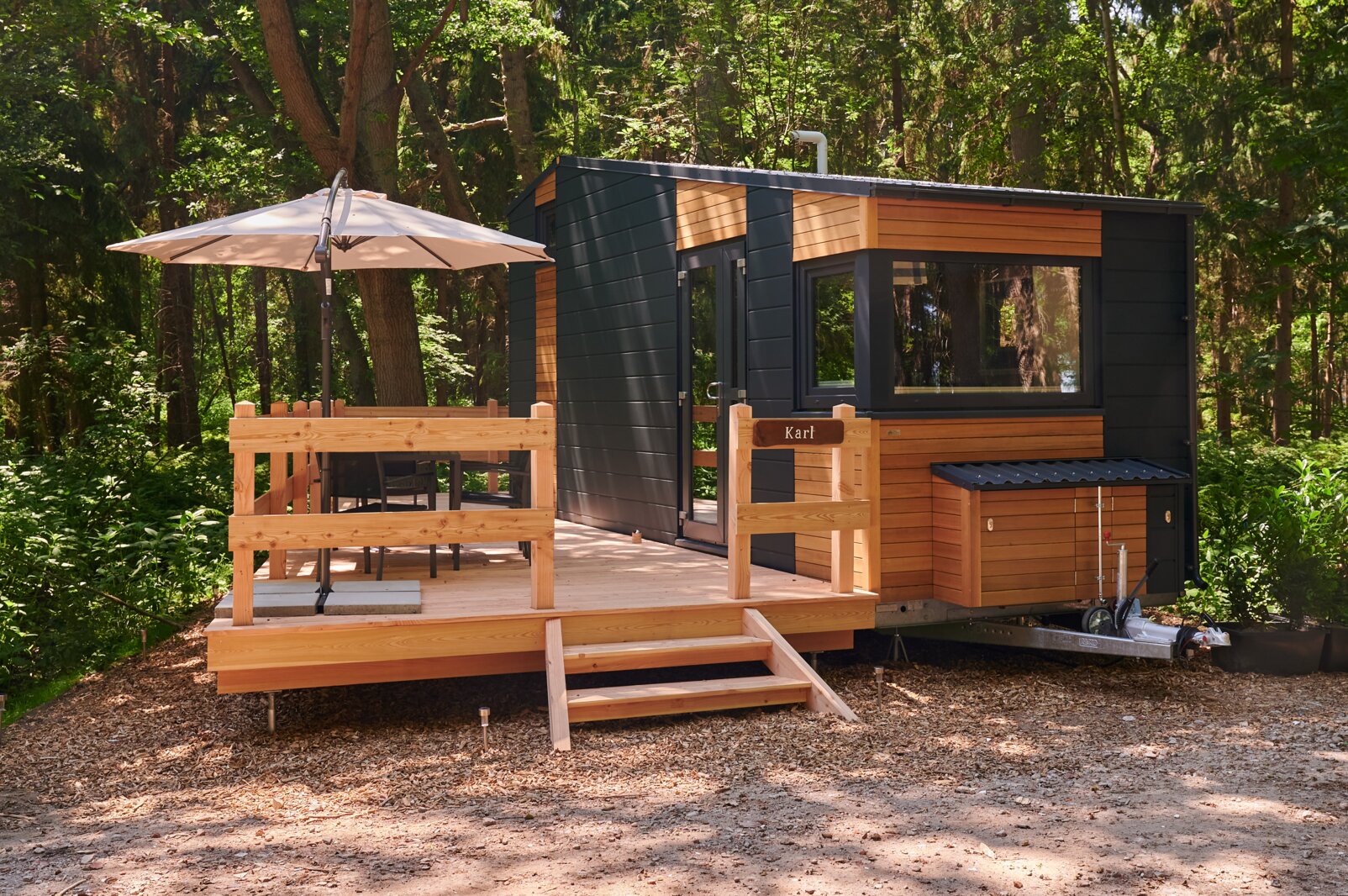 A tiny house is the smallest form of residential building. But there is more behind the concept than just a new kind of house. It is rather more of a modern approach to life. Although the trend for minimalist living originated in the USA, more and more people in Germany are keen to live in a tiny house. It is also surprising that, when it comes to realising a tiny house project, the majority of interested parties are not young, but between the ages of 46 and 55.
Graphic: Tiny houses also have a growing following within Germany. [Number of interested parties in Germany © Tiny House Association]
Keeping pace with the times:
The trend towards tiny houses is a direct response to contemporary issues. Housing is all too often a scarce commodity and rents are really exploding – particularly in urban centres. Tiny Houses offer the perfect housing alternative to expensive rented accommodation in big cities – especially for those who cannot afford a regular house. Some models are available from as little as €20,000, and the more you do yourself, the cheaper it gets. To meet the high demand,zu two tiny house villages have already been created in Germany for permanent mini-home living. The Tiny House Village in Mehlmeisel with around 35 houses was created by converting a campsite. In Hollenbek, the Tiny House village was built on a railway site and offers space for eight mini houses. Many more projects are in the pipeline.
Life in a tiny house: the need-to-know
1. What requirements must a tiny house meet?
Due to rapid demand, the number of manufacturers and the range of different tiny house variants is increasing every month. The tiny house model on wheels is either built from the ground up on a trailer towed by car, or it is designed so that it can be transported by low-loader.
Based on decades of experience in chassis construction, the experts at AL-KO have developed their own AL-KO Chassis just for tiny houses. The hot-dip galvanised chassis components and multi-stage inspection process guarantee longevity and the highest degree of safety. The AL-KO chassis for tiny houses also accommodates different body lengths, as well as bespoke structures.
Simply building according to your own taste will unfortunately backfire when it comes to tiny houses. If you want to be truly mobile, Germany's road traffic regulations stipulate size and weight limits. If you are building a tiny house on a trailer without a special permit, you will need a caravan permit and a TÜV, similar to an MOT in the UK. In this case, the Tiny House must not weigh more than 3.5 tonnes and must not exceed the maximum size of 4 metres in height and 2.55 metres in width. That's why tiny houses are rarely larger than 25 square metres. But although you may have to limit yourself in terms of household goods, the tiny houses built on trailers still have everything you need: a living area with kitchenette, sanitary facilities including a shower and toilet, and a sleeping loft.
2. Where can you set a tiny house up?
Mobility sounds great at first, but in Germany this actually involves navigating a great deal of bureaucracy. According to German law, a tiny house changes from a vehicle to a building when it is parked – regardless of whether it is on wheels or has a foundation. Therefore, it may only be located on a developed plot with planning permission. This means tiny house residents have to deal with the relevant utility networks and obtain a building permit every time they move.
If, on the other hand, the tiny house is parked on a campsite or in a holiday home area, it can stay there permanently without planning permission. However, clarification must be sought in advance as to whether permanent camping is permitted in the relevant municipality.
3. The thing about insurance...
As this form of housebuilding is still quite new in Germany, it is difficult to find suitable insurance coverage. It's still difficult to find building insurance for a house on wheels, as they are usually designed for buildings with a solid foundation. Typical camping insurance, on the other hand, is limited to caravans parked on official campsites.
In addition, problems can arise with regard to financing for tiny houses. If a house is firmly anchored to a plot of land, the loan for the building project can be entered in the land register by means of a land charge, which provides the bank with the necessary collateral for the loan. However, if there is no associated plot of land, as is the case with mobile tiny houses, a land register entry cannot be used as collateral. In this case, the value of the property must be sufficient as collateral.
Sustainable living on very few square metres
Tiny homes are compact, stripped back to the basics and make efficient use of existing space. Studies show that people in Germany occupy 46.5 square metres per person on average. In a tiny house, this figure is brought down to 20 square metres. In the case of a mobile tiny home, Germany's road traffic regulations also prescribe maximum dimensions and a maximum weight, which means that this variant usually uses even less space. The AL-KO chassis for tiny houses offers the optimal solution with its modular frame concept. Thanks to the chassis' high dimensional accuracy, the body can be tailor-made to fit tiny houses. Different body lengths and individual configurations are all possible.
In terms of CO2 emissions, a tiny house therefore produces fewer emissions simply because of its small size. Routine upkeep also requires significantly fewer resources, as there is no excess living space that needs to be heated, which again reduces CO2 emissions.
The tiny house's small surface area also means that less material is used in its construction. Valuable resources such as wood, metals and other materials can be saved. Natural materials and renewable raw materials as well as insulation materials are generally used in the construction of tiny houses. These are more expensive than conventional building materials, but since the living space is small, this is of little significance.
Due to the small area and resulting low energy demand, many tiny houses are also completely self-sufficient. Solar cells on the roof generate electricity, collection tanks collect rain water for internal water treatment and the toilets can be filled with compost. All this contributes to making life in tiny houses even more sustainable.
A smaller house produces fewer CO2 emissions. There are no unnecessary emissions caused by heating excess living space. The resources needed for construction are also kept within limits. If the materials are sustainable too, you can move into your home with a clear conscience. One argument against the sustainability principle, however, is that a room with four external walls plus the ceiling and floor could lose a great deal of heat through its surface area in the cold months. This is especially true if the house is not properly insulated.
Thin walls are often used to make tiny houses easier to transport. In addition, this can save a considerable amount of weight, which leaves more options for furnishings. If, on the other hand, you opt for good insulation, you will have to accept a greater weight, but your tiny house will also contribute a bit more to sustainability.