The best body for your motorhome: a guide
When it comes to buying a motorhome, there are an incredible number of aspects to think about. It is often the case that a motorhome's look is what it ultimately comes down to when consumers are making their purchase. However, if you want to go one step further than simple visual appeal and functionality, and make sure your motorhome is both a comfortable and safe on the road, you should definitely think about opting for the right body. Often underestimated, a quality body ensures that the motorhome doesn't rock you and your loved ones about, bringing you safely to your destination.
But how does a body work and what makes a really good one? Read on to find out the most important information on the topic.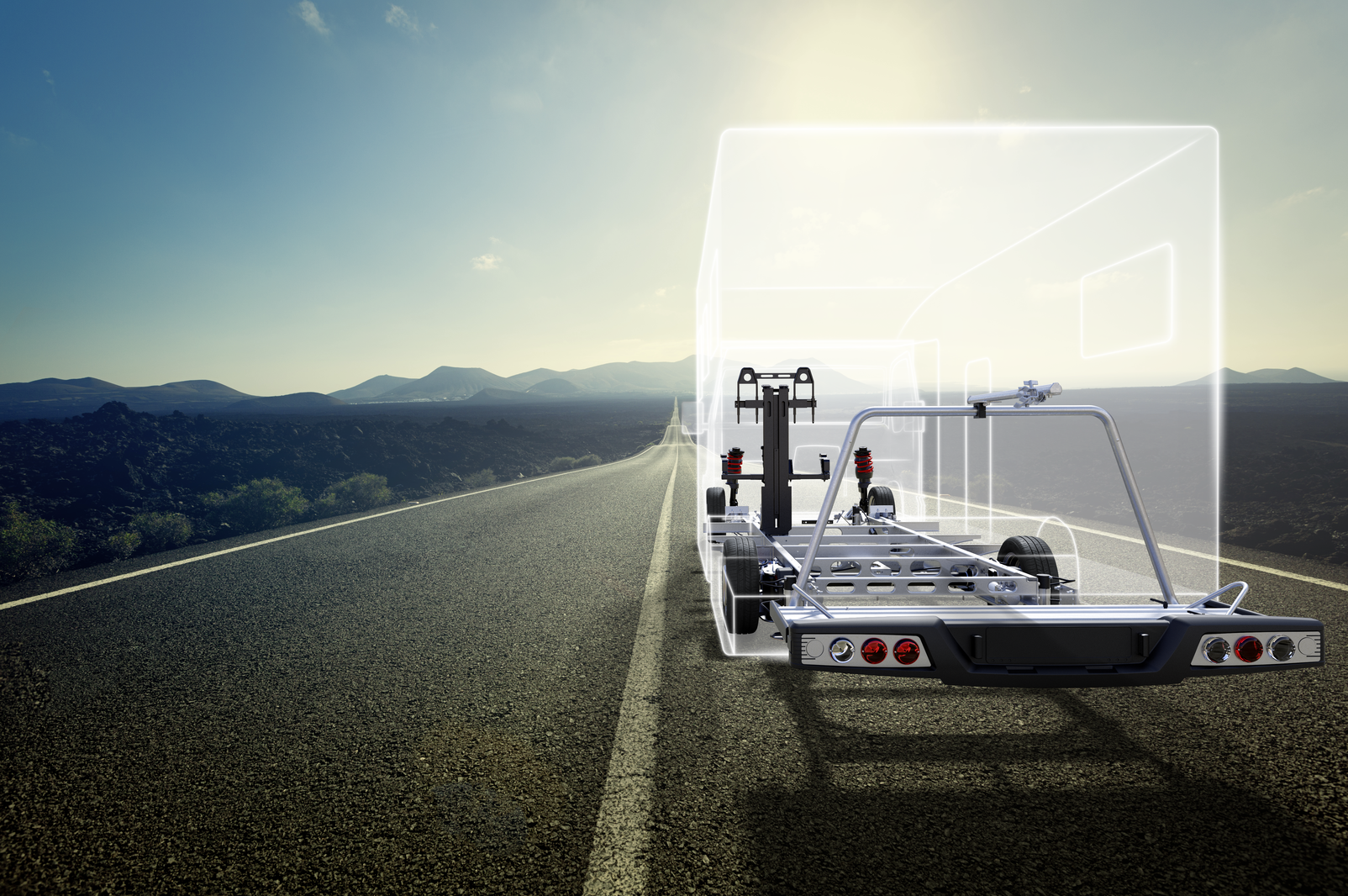 Body: the basics
Structure and individual parts
When we talk about a chassis, we are referring to the load-bearing part of a vehicle. That is, the area on which the bodywork, including the engine and transmission, rests. A body is a part of every chassis,
and includes all parts that make up the vehicle technology. These include elements that serve to dampen, such as suspension and shock absorbers, as well as to guide the wheels, including wheel suspension, the wheels themselves, bearings, axles and, of course, brakes and steering.
Safe travels
For this to happen, it's especially important for the chassis, axle, wheel suspension and suspension of your motorhome to do a good job. A good body can have a positive impact on driving stability, for example, and compensate for any possible weak points a motorhome may have, such as a long rear overhang and a high centre of gravity.
High-quality vibration dampers and suspension, as well as a perfect interaction between them, also makes for a high-quality body. Not only do they provide stability in curves, on bumps or when the vehicle is loaded unevenly, but in order to keep the vehicle at the same level throughout the journey and absorb even high shocks as much as possible, both components must harmonise as well as possible in every position. While the suspension absorbs the kinetic energy, the vibration damper, as a direct counterpart, ensures that the energy absorbed is "swallowed" and prevents the vehicle from rocking due to the vibrations.
If all the body components are in perfect sync with each other, this has a positive effect on driving stability, roadholding and thus a direct impact on the safety of your motorhome.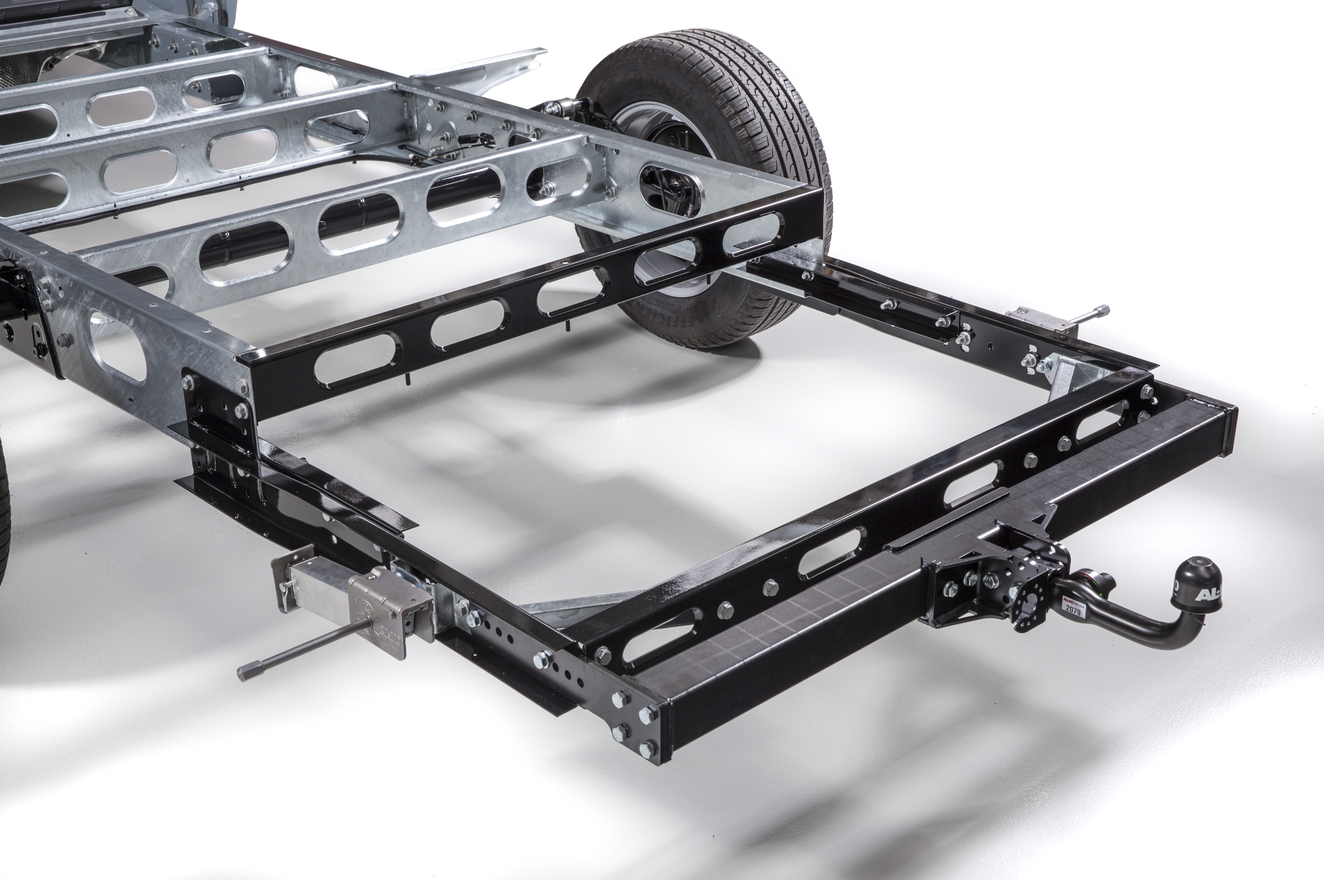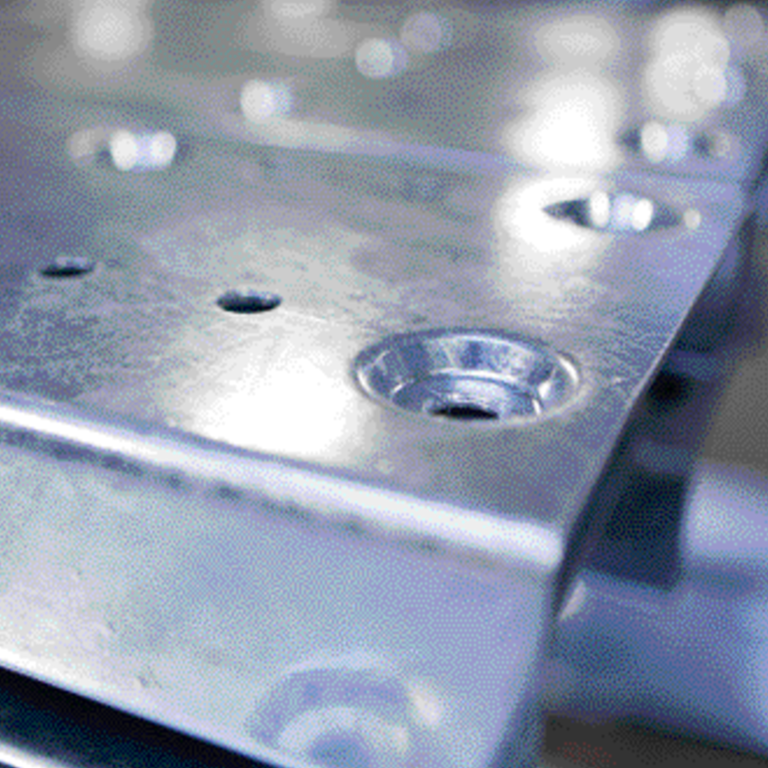 In addition to safety, a body must also enable relaxed driving and a certain degree of comfort. This is not always possible with conventional series bodies. This is because most manufacturers produce motorhome bodies in series on the chassis of a van, often a Fiat Ducato, as the base vehicle.
In principle, there is nothing wrong with using a van chassis like this as the base for a motorhome cabin . Vans were developed as maintenance-free commercial vehicles with robust bodies so heavy loads could be reliably transported from A to B. The rigid axles with leaf springs and additional shock absorbers fitted to most vans precisely meet these requirements, being insensitive and reliable. Unfortunately, comfort falls somewhat by the wayside when it comes to these standard bodies, which is not surprising because, after all, they were built as workhorses and not as luxury cars - see above. Standard bodies are, therefore, not the first choice when it comes to driving in comfort and relaxation.
Vehicle body specialist AL-KO identified this problem almost 40 years ago and brought out the AL-KO chassis, a body which makes your travels safe, as well as highly comfortable. Suspension and absorption technology that's in perfect sync with this chassis can further maximise comfort while travelling.
What sets the AL-KO chassis apart from conventional series bodies
Well over a quarter of a million of all the chassis used in motorhomes are provided by AL-KO. One of the decisive advantages, then as now: these chassis are wider and lower in relation to the original frame. This not only impacts a motorhome's driving response, but it also improves safety and comfort.
Another decisive factor is the distinctive axle with torsion bar suspension installed as standard in AL-KO chassis. It transforms shocks and impacts into gentle vibrations and is thus superior to conventional suspension technology.
AL-KO chassis bring about improvements for motorhome owners 
A low centre of gravity for the vehicle: better roadholding, improved driving response and higher levels of driving safety
Vehicles can be prepped for winter: the lowered frame makes it possible for a double floor to be installed, which is necessary to make your vehicle winterproof.
A lower motorhome body: less air resistance, lower fuel costs and higher levels of safety
Travel in increased comfort: the standard axles with torsion bar suspension and independent wheel suspension give the AL-KO chassis higher levels of comfort and improved roadholding.
A longer service life: hot-dip chassis galvanising provides long-term protection against corrosion and damage.
A lightweight construction: lower fuel costs or, alternatively, a higher payload as the chassis is 100 kg lighter
What is the decisive factor for body quality?
In brief: a body is seen as high in quality if it makes it possible to travel in safety and comfort. At the same time, it should be resistant to adverse weather conditions and environmental influences, and thus promise a long service life.
The spring system part of the body contributes a great deal to driving safety and comfort. Unfortunately, comfort, in particular, is often neglected with standard chassis, with conventional suspensions being designed to have a long service life and carry high loads rather than provide a pleasant driving experience. This brings with it all the typical consequences, such as rattling cutlery and a body where you feel every single little bump, and in the worst case scenario, springs will completely lose their bounce through years of continuous stress and strain.
There are some sensible options available for retrofitting your motorhome with an effective spring system. AL-KO has a wide selection on offer, from mechanical to pneumatic kinds of suspension, and not only for AL-KO chassis, but for motorhomes fitted with series bodies too.
The ACS comfort suspension is fitted to the front axle instead of the standard suspension strut and consists of a special damper and a coil spring. Any shocks during driving are absorbed, and steering precision, driving and rolling stability and, in turn, driving safety improve.
The ALC guarantees that the rear axle drives at an optimal level, in turn ensuring the necessary ground clearance at the rear and traction at the front wheels, all regardless of the load. It also balances the driver and passenger sides so that the suspension level and centre of gravity remain constant, even with uneven load distribution.
Enhancing the rear axle with air springs
As a rule, this involves what is known as additional air suspension. It is used as an add-on to leaf springs and takes on part of the load capacity. It prevents the suspension from bottoming out and, in addition to more comfort and improved driving characteristics, also has handy options for adjustment, such as a few centimetres of lift at the rear when driving onto ramps. Air springs can be retrofitted to many vehicles.
AL-KO Air Plus
Air Plus manual additional air suspension is only suitable for AL-KO chassis and is operated by hand to direct the air pressure into the bellows and thus ground clearance and gradient angle can be flexibly adjusted to the load and road conditions. This system reduces clattering on the rear axle and results in a better overall vehicle trim level.
Equipping the vehicle with full air suspension
This system involves air bellows being used on either the front and rear axles, or only the rear axle, to make suspension fully automatic. This makes for optimum roadholding and driving comfort at all times.
The Air Premium X2 full air suspension system is controlled by remote control and automatically levels the rear axle in the event that the vehicle is unevenly loaded. This gives the vehicle more ground clearance and an improved gradient angle - or it can be lowered at the rear to allow convenient loading. The Air Premium X2 is maintenance-free and has the option of being upgraded to the Air Premium X4 at a later date.
The Air Premium X4 automatic full air suspension is fitted to the front and rear axles and is the absolute "top tier" of suspension systems. It aligns your vehicle fully automatically and regardless of load, both while driving and when parked. The "off-road function" allows for up to 12 cm of height compensation on the diagonal. This system is also maintenance-free and doesn't put any stress or strain on the body. Like its "little brother" the X2, the X4 is suitable for vehicles with ESP.
No matter which variant you choose - the investment is worthwhile. Not only will every passenger benefit from particularly quiet, relaxing journeys, but if your vehicle can be controlled easily and conveniently, regardless of road conditions, this is a contribution to safety that should not be underestimated.
If you would like some more information about which solution might be suitable for you and your vehicle, please feel free to contact us, no strings attached - the AL-KO experts will be happy to help!