Good to know: the advantages of box trucks
Van or box truck? This is a question many companies ask themselves before purchasing a transportation vehicle. People often opt for a van, the supposedly cheaper solution, because they cost less to buy.
We have done some research for you into the important aspects and advantages to help you make the right decision.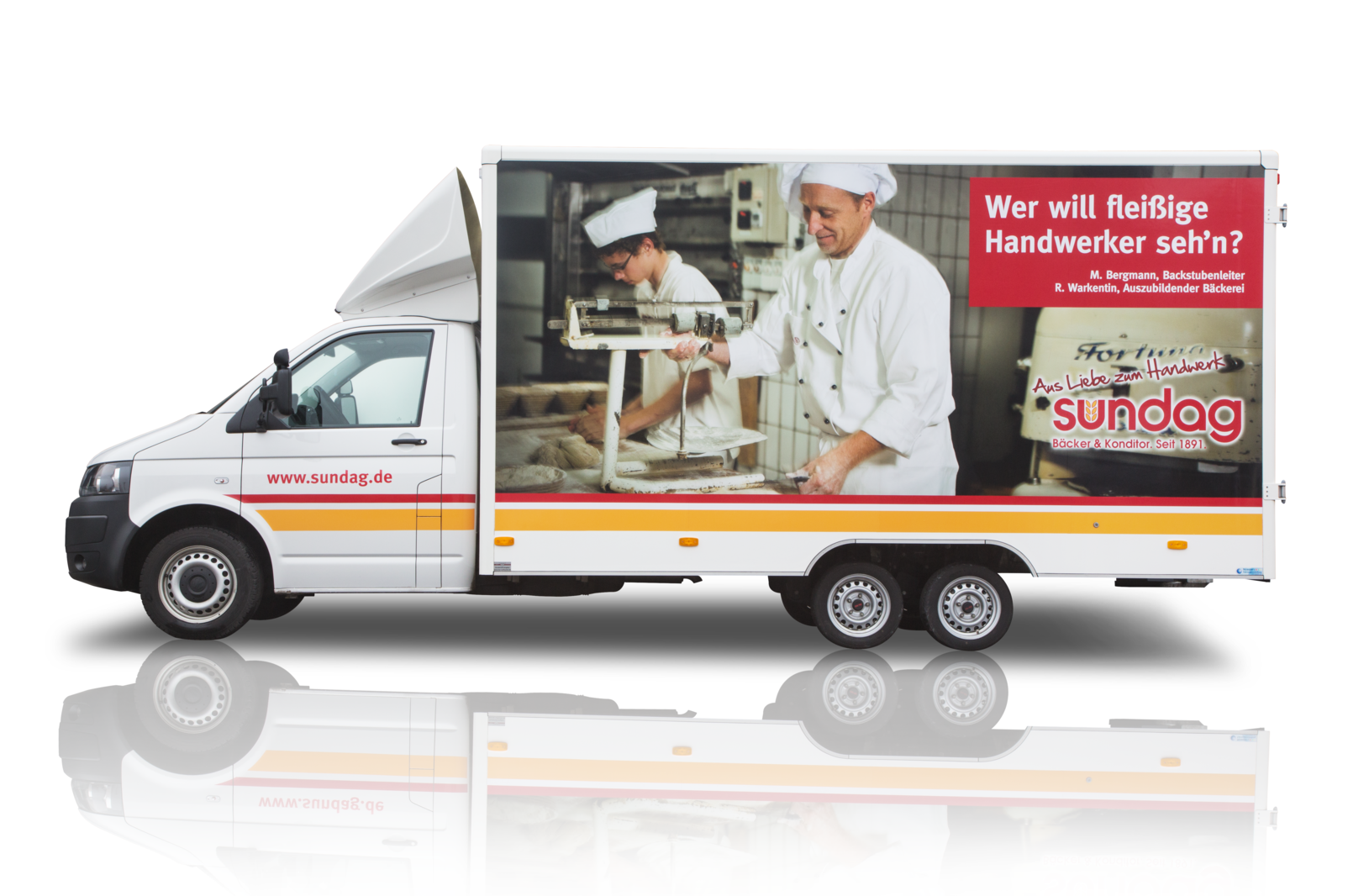 Vans are often used for deliveries, but can also be put to use by tradesmen and for other purposes. These vehicles are offered by manufacturers as a standard solution and are a good choice for many users. However, vans also have their disadvantages: the shape with its curved rear and sloping side panels reduces the potential load volume. In addition, the curved rear makes it difficult or impossible to load via a ramp. Loading processes are more complex, and so the time required for loading and unloading increases. These disadvantages are avoided with a box body.
Box trucks: a whole array of advantages
In terms of useful weight, useful volume and functionality, lightweight box trucks sometimes offer considerable advantages compared to vans. These advantages then have an impact on operating costs. Pro tip: a significant advantage in terms of useful weight is achieved with box trucks by using a lightweight box plus chassis. Companies that use tail lifts can gain considerably more than 100 kg of useful weight with lightweight low frames if the box is used with a spring ramp instead of a tail lift. However, the disadvantages of tail lifts do not only lie in weight: technical inspections to be performed at annual intervals and technical malfunctions cause downtimes and thus increase operating costs.
Depending on the industry requirements,hygiene also plays a decisive role. For example, food transportation vehicles must be HACCP-compliant. HACCP stands for Hazard Analysis and Critical Control Points and relates to every stage of food preparation, processing, production, packaging, storage, transport, distribution, handling and sale. During transportation, it must be ensured that foodstuffs are not contaminated, for example, with rust bloom, wooden splinters or spallings from unsuitable surfaces. Of course, vans can be clad to allow food to be transported, but taking these measures is often disproportionately expensive.
Expert knowledge and AL-KO chassis
Put your money on the right base
Ultimately, choosing the right vehicle for you comes down to your individual requirements. Therefore, it's worth discussing what vehicle designs make sense, e.g. with the experts at AL-KO Vehicle Technology or cooperating body manufacturers. An AL-KO chassis as a base allows for individual configurations. But innovative lightweight technology in commercial vehicles offers more: a combination of the highest useful weight, best functionality, required driving safety, excellent driving comfort and optimised operating costs.
Vans with AL-KO chassis offer more. Vehicle operators benefit from greater efficiency and lower operating costs. Your own ideas for how you want your vehicle to look are realised in the best possible way. Lowerable low-floor chassis also allow for low entry and a flat loading floor without disruptive wheel arches. This makes loading ergonomic and efficient and also noticeably increases the useful volume - with a permitted gross weight of up to 4.6 tonnes. This means that the concept is an ideal solution for numerous industries - for example, for bakers, caterers, gardeners and landscapers, delivery companies, car transporters, public utilities and municipalities. Reducing costs is also on the mind of most, including small fleet operators. Majors levers include fleet downsizing, operational efficiency and reduced fuel consumption, where applicable. The resulting CO2-reduction is becoming an increasingly important topic, especially for environmentally-conscious and sustainability-oriented companies.
Notice: always observe legal requirements, e.g. which driving licence class is required or what must be taken into account by law in terms of load safety. It is also important that you do not exceed the useful weight and volume.